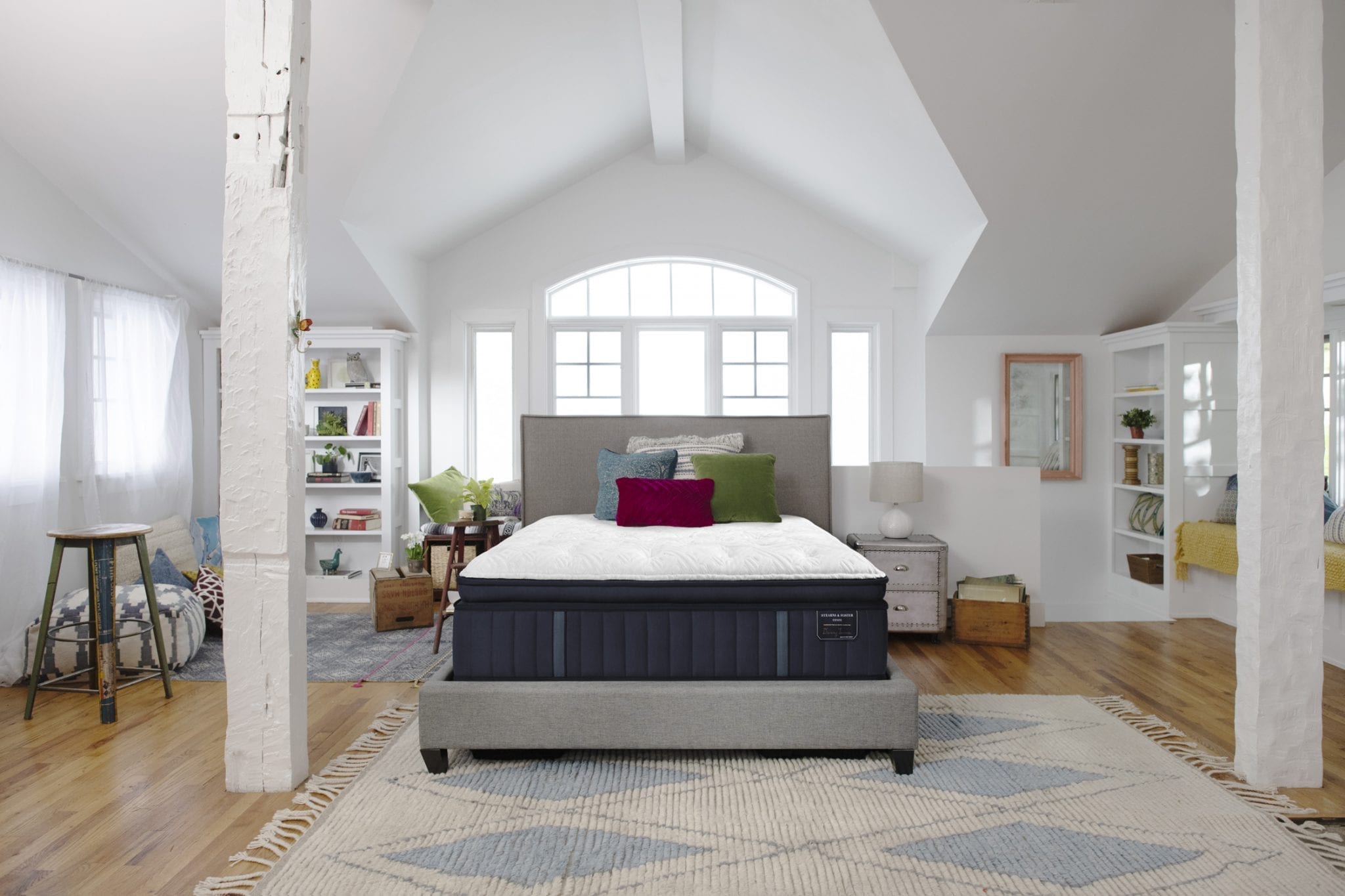 The right mattress is much more than just a cozy sanctuary to sink into after a long day. The quality of your mattress will affect how you sleep and several aspects of your overall health.
Treat yourself to the best sleep you've ever had with a Stearns and Foster mattress. Take action to limit back pain, and wake up refreshed and energized when you upgrade to a luxury mattress. In this post, we introduce you to the features and benefits of Stearns and Foster Estate and Luxe Estate mattresses.
What Makes a Mattress Luxury?
When you are shopping for a new luxury mattress, there are several characteristics to watch for including firmness, material, size, and longevity.
A high-quality model offers unparalleled comfort and full support with unique features. They may include superior materials and a structure of several layers that provide a cooling effect for maximum comfort during sleep.
Why You Need a Quality Mattress
Purchasing a luxury mattress can have a positive impact on your well-being. Here are some of the compelling reasons why you need a premium mattress from Stearns & Foster:
Improved Sleep Quality
Selecting a mattress that offers you the comfort and support required to fall asleep easily and rest throughout the entirety of the night can be life-changing. Your body needs uninterrupted rest to heal. Cell repair and rejuvenation happen while you are asleep, no matter if you have an illness or injury to recover from, or simply need to recharge from daily life.
Relief from Pain
Poorly constructed or worn-out mattresses offer little support. This exacerbates or creates pain, especially in the neck, hip, or back. Choose a mattress that supports your entire body. Focus on the pressure points. The right level of firmness will keep your spine in a neutral alignment to prevent pain and relieve the pressure that leads to discomfort.
Reduce Stress
Stress can cause a number of problems for both your physical and mental health. These include anxiety, depression, and high blood pressure. A good night's sleep is essential to allow your body time to relax and eliminate the stress of the day.
Relieve allergies – New, high-quality materials are better for eliminating allergens that cause breathing and sinus issues that make sleep more difficult.
Better quality of life – Sleep deprivation contributes to all kinds of uncomfortable symptoms and conditions. On the other hand, good quality sleep each night will improve your wellbeing by helping fight obesity, improving memory, and leading to better performance at work and play.
With so many significant benefits to a quality mattress, there's no reason you shouldn't buy one today.
Handcrafted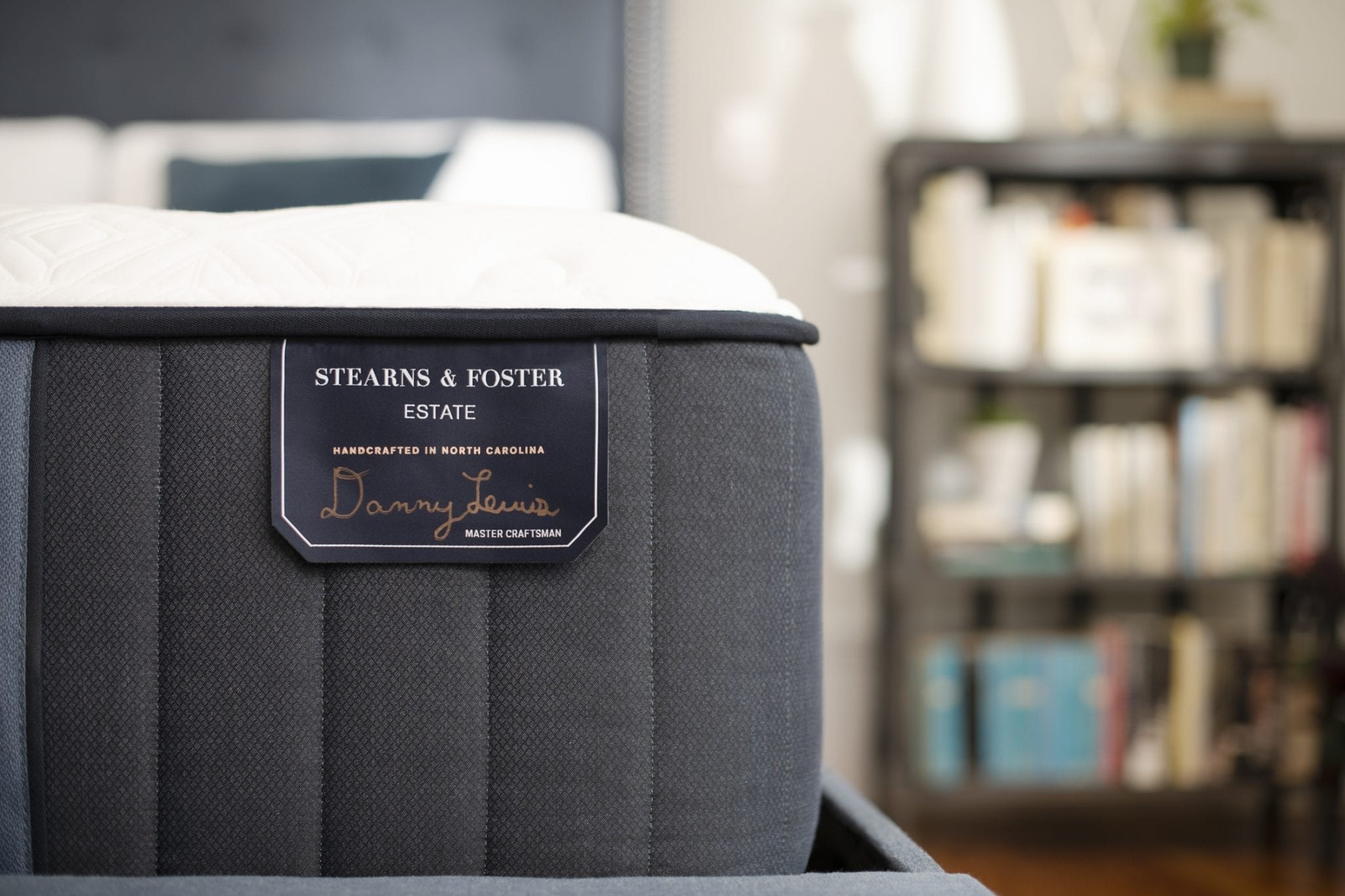 Stearns & Foster has a long history of creating high-end mattress lines. The company was founded in 1846 and continues to employ skilled craftspeople to assemble luxury mattresses right here in the United States.
The artisans and craftspeople are involved in every step of the mattress design and production. Each person is given thorough training before applying their professional skills to mattress construction.
Experience a mattress that has gorgeous stitching and piping, along with hidden seams and materials that are soft to the touch but withstand the test of time. Enjoy the velvet accents and the personalized touch of the craftsperson's signature on every mattress.
Every fabric and filling material is tested by a team of craftspeople to ensure quality. Each coil is examined before it is used in the mattress. Stearns & Foster mattresses also come with a 10-year limited warranty, so you can be confident in your purchase.
Layers of Quality Materials
The patented technology and quality materials used in each mattress lead to a luxurious sleeping experience. Each layer adds to the comfort and support.
Tencel Cover
The top layer of each mattress is made up of upholstery-quality fabrics. The fabric is made from eucalyptus plant fibers and is both soft and stretchable to increase longevity. The Tencel cover keeps you cool during the night by wicking away moisture and increasing airflow so you stay at a pleasant temperature all night long.
Indulge Memory Foam
Multiple layers of premium gel foam are used in the top of the mattress construction. Each layer acts independently to draw heat and pull it further down into the mattress and away from your body. The gel memory foam provides a restful night's sleep by cradling your body's shape and conforming to every one of your curves while offering soothing support.
IntelliCoil
This patented support system is the key to Stearns & Foster's luxury mattress design. Their signature innerspring system uses both firm and soft coils to provide maximum support for your entire body. Firmer coils provide support for areas of heavier weight, such as the hips. The softer coils are utilized in areas where lighter support is needed. This system ensures that your whole body is comfortable and there is no excess pressure on certain areas.
Precision Edge and Copper AirVent System
The bottom layer of each mattress uses the Precision Edge design which gives consistent comfort across the entire mattress, from edge to edge. No matter where you sleep, you will have the same level of comfort. Finally, the AirVent system is a unique solution that uses coil sleeves to allow accumulated hot air to escape and cooler air to flow back in.
This advanced mattress technology is available in regular and pillow tops. Choose from plush, firm, and ultra-firm to get the level of support you need for your desired sleeping position.
Compatible with Adjustable Bases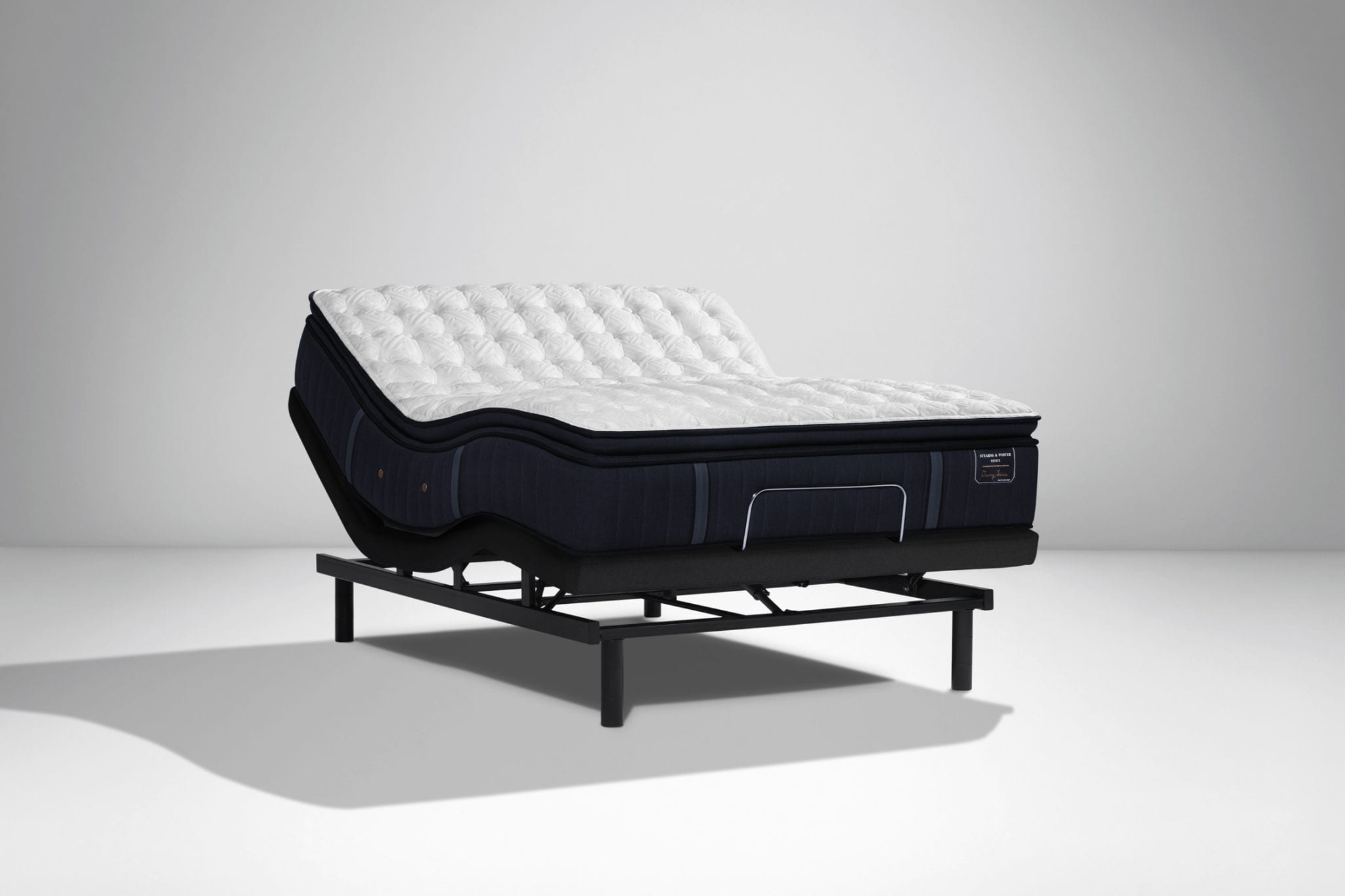 The luxury mattresses from Stearns & Foster are available in twin, full, queen, king, and California king. Choose the one that lets you sprawl out for optimal restful sleep, or cuddle together with your partner. If the two of you have different preferences and prefer your own mattress, consider a split king.
One of the best features of the Stearns & Foster mattress lines is that they are compatible with an adjustable base to increase the level of comfort. Bases are constructed from sturdy material that allows you to adjust the position of your bed to elevate the head, foot, or both. This gives you complete freedom of choice to create the configuration that allows you to rest well.
An adjustable base offers the flexibility to enjoy a sleeping position that best suits your comfort preferences. It can also be adapted if you are sick or injured. Raise the head of the bed to get a better sleep when you are congested with a cold. Or, elevate the foot for a sprained ankle. This way you can heal faster while you enjoy the solace of your own bed.
There is much to recommend both the Stearns and Foster Estate and Lux Estate mattress lines from Stearns & Foster. No matter which design, style, and size you select, you will get more restful and recuperative sleep on these fantastic mattresses.
Visit us online or at your nearest Best Mattress location today to take advantage of our excellent deals!