Stearns & Foster is a leader in manufacturing luxury mattresses. Since its inception in 1846, it has been providing customers with excellent mattresses without quality compromise. The company has stood out from the crowd for decades because it focuses on using outstanding material, ensuring you can get unmatched comfort and sleep. That said, if you're looking for comfortable sleep, you'll need to purchase a mattress that can recuperate and relax your body. Are you looking for such an experience? You've come to the right place. This guide reviews the best Stearns and Foster mattresses to allow you to make an informed decision. Read on.
Stearns and Foster Cassatt Ultra Firm Mattress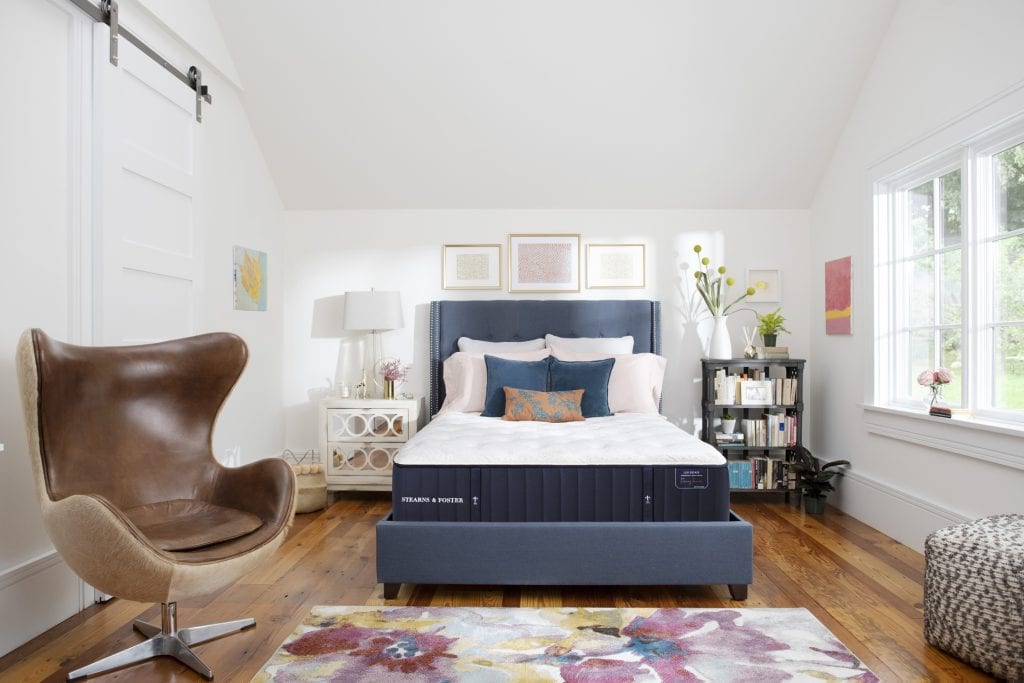 If you want a high-quality luxury mattress made with exceptional craftsmanship and the finest quality in the industry, you should try Stearns & Foster's Cassatt Ultra Firm mattress. The mattress features the high-quality Indulge HD Memory Foam and IntelliCoil HD support system.
The two premium materials offer top-notch motion separation, allowing you to sleep undisturbed. It also ensures pressure relief and comfort. If you sleep on your stomach or back, this mattress is for you because it's firm and supportive. More features include:
Precision Edge + AirVent
The mattress's bottom layer incorporates Precision Edge and AirVent. It means its support is suitable for the edges. You can sleep on the mattress's edge and still experience unmatched comfort. The AirVent system is critical for allowing warm air to escape so that cooler air can flow. This ensures you keep cool and comfortable, and you won't need to toss or turn when using the Cassatt Ultra Firm mattress. The AirVent System eliminates this problem, giving you a great sleep experience.
The Cassatt Ultra Firm mattress uses a two-stage dual design. For example, the outer spring is closest to the bed's surface and softer coils. Also, the inner coils provide more support for heavier weights when needed.
Tencel Cover
The Tencel cover is Cassatt Ultra Firm's final layer. It's soft and stretchable and comes from the eucalyptus plant that offers many benefits. For example, it boosts air circulation and wicks away moisture when you're sleeping.
Stearns and Foster Cassatt Plush Pillow Top
IntelliCoil HD
The Cassatt Plush Pillow Top mattress is an impressive mattress from Stearns and Foster that will take your sleep comfort to the next level. The mattress's lavish exclusive memory foam layer ensures the mattress is long-lasting, comfortable, and can offer unmatched support.
Whether you're looking for adaptive support, an individualized sleep experience, and optimal pressure relief, Cassatt Plush Pillow Top has a lot to offer. The design features high-density inner springs and IntelluCoil technology to cater to the needs of all sleepers. Here are the impressive features:
Precision Edge + Air Vent
With the support system on the edge of the Cassatt Plush Pillow Top mattress, you can even sleep all the way to the edge. You don't need to worry that the edges will sink or roll you off. It also incorporates breathable pocket sleeves to improve airflow.
IntelliCoil HD
Cassatt Plush Pillow Top from Stearns and Foster mattresses incorporates 20% more coils than the traditional mattresses. It's called coil-in-coil design and has a softer outer coil that's initially under lightweight engagement. The mattress has a firmer interior coil under your body for more support.
IntelliCoil Micro
This mattress layer contains small coil springs. The soft metal springs ensure the mattress conforms to your body and is comfortable, giving you the best sleep experience. Since these are metals, they'll allow you to experience the same level of comfort for years, meaning you won't need to worry about a breakdown.
Tencel Cover
The Tencel cover is Cassatt Plush Pillow Top's top layer made from the eucalyptus plant. The material is stretchable and soft. It sips moisture away, allowing your night's sleep to be great.
Stearns and Foster Hurston Firm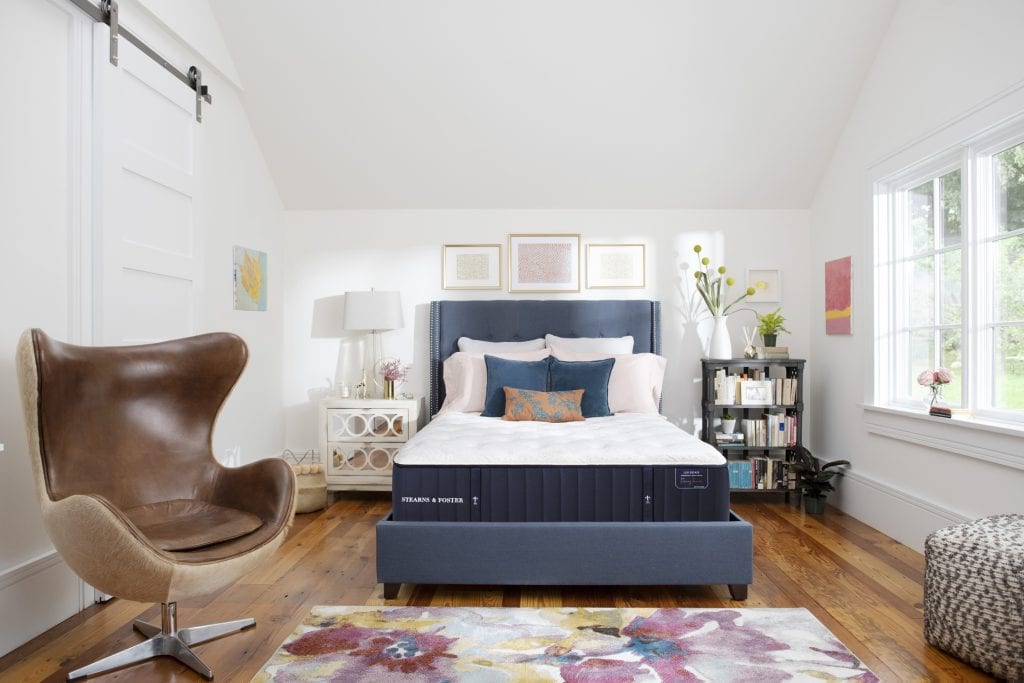 For a mattress with the latest comfort technology, you want to go with a Stearns and Foster Hurston Firm mattress. The layers incorporated ensure a better night's sleep. The mattress delivers an unmatched comfortable night's sleep, making it a worthy investment. Without a doubt, this is one of the premium quality mattresses you want to try in the market. Here are some of its exciting features and benefits.
Premium Gel Foam
Below Hurston Firm's Tencel top, there are premium gel foam layers. The layers are critical for drawing heat away, allowing you to stay cool during your sleep. They are also essential in conforming to your body curves. This ensures cushioned cooling necessary for an optimal night's sleep.
Precision Edge + AIrVent
Stearns and Foster's Hurston Firm Mattress has a bottom layer with the Precision and AirVent systems. This is to offer a great support system and excellent comfort regardless of where you position yourself during your sleep. For example, if you want to sleep on the mattress's edge, you're free to do so because this won't deprive you of comfort. It also has pocketed coil sleeves to support cooler sleeping and proper airflow.
IntelliCoil HD
The Hurston Firm mattress incorporates an IntelliCoil system for more support, and the innovative design involves careful placement of the coils. It ensures the support under lightweight as well as under heavier weights. It means your body's heavier areas like the hips will receive heavier support, allowing you to wake up feeling refreshed. With the Hurston Firm Mattress, you won't need to worry about pain and stiffness!
Stearns and Foster Hurston Pillow Top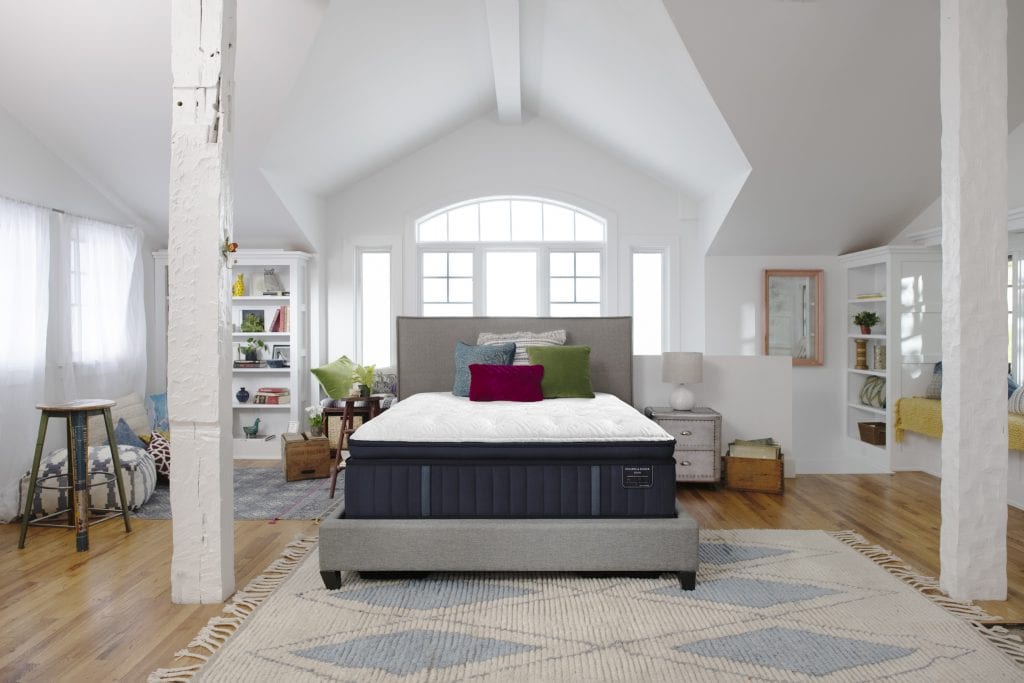 While Stearns and Foster is renowned for manufacturing high-quality mattresses for comfort, the company's Hurston Pillow Top takes this to a different level. This mattress offers cushioned support giving relaxation and comfort to every part of your body. It comes from the careful coil and form design and a combination of AirVents and moisture-wicking fabrics that offers the mattress the proper surface to enhance your sleep comfort.
Whether you're a back or side sleeper, the Hurston Plush Pillow demonstrates top-notch results. You probably know an increased pressure can lead to the disruption of your sleep due to turning and tossing.
The Hurston Plush Pillow eliminates this issue regardless of the part of the mattress you sleep on. Whether your body is large or small, this mattress can cater to your needs, and you'll wake up satisfied in the morning. More features include:
Tencel cover
Innerspring support
IntelliCoil® advanced coil-in-coil system
Premium firm gel foam
Edge support
Purchase a Great Quality Mattress and Improve Your Sleep Today
The kind of mattress you use can determine your sleep quality. If you've been waking up feeling tired, with body pain and other issues, chances are you're not using the right mattress. Fortunately, you don't have to experience this anymore because mattresses from Stearns and Foster have you covered. Try one today and watch your sleep improve.