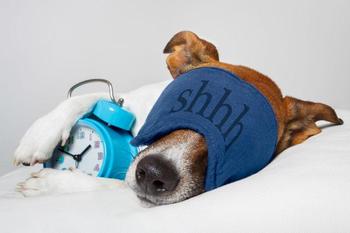 It's National Napping Day!
After the dreaded Daylights Savings, that happened yesterday, you can catch up on that hour of sleep you lost! We are Best Mattress think it was intentional to make today Nap Day because all of us struggled to get up this morning! So with that in mind; our Sleep Tip #6 for today is to take a nap!
And you know, probably one of the best places to take a nap is within the comfort of your own bed!  It is where we normally sleep, and our body knows that you sleep in your bed so it's a great place to give ourselves a small boost of energy to complete the day. But we need to be careful to not overdo a nap. According to the Mayo Clinic, when we take naps we should have them be kept short. How short? They should be around 10 to 30 minutes. As long as your naps do not exceed 45 minutes, you should be fine and not have it affect your sleep at night.
When is the best time to take a nap? Probably the best time to be napping is in the mid-afternoon. If you can avoid it, do not take a nap past 5 pm. The reason why is because if you take a nap late in the day your natural feeling to sleep when it is time for bed decreases. You'll have a much harder time sleeping through the night.
So if you can make it possible, take a nap today to show your support of this great day! It not only can be refreshing, but it can help boost your mood and make you more productive! If you feel like the need to take a nap is more and more common, there may be something causing you to not get enough sleep. It could potentially be your mattress that is the primary cause for feeling so tired during the day and not having to rely more and more on coffee and other caffeinated beverages just to function. Come into to one of our Best Mattress locations to talk with our sleep experts to find a new affordable mattress that can make a positive difference to your overall quality of life!
Where is your favorite place to nap?  Let us know on our Facebook page!