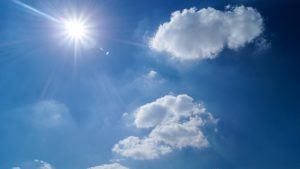 Who knew the sun and sleep would be a great pair? Many struggle to sleep at night and it can be a little-known fact that the bright sunlight we get from our closest star every day actually helps regulate melatonin and our sleep-wake cycles.
We know that it can get very hot out there, especially at this time of year. But it's important to try and get some sun not only for the Vitamin D, but also to help you sleep better each night! So when it's cooler in the mornings or evening try to get outside and get at least two hours of sunlight every day. Wear some sunscreen for protection to prevent sunburns or harm to your skin, and enjoy your time outside!
Also, as an alternative, if you are not able to be outside for two hours depending on work and life in general, you can keep your window shades open during the day to get your fill of sunlight.
For more information on better sleep, visit the rest of our site. And be sure to share your food craving tips and tricks on the Best Mattress Facebook Page.