The Rock™ Bed Frame
If you are looking for a standard bed frame in Las Vegas that can stand the test of time, look no further than The Rock™ Bed Frame – Style #4650-G from Knickerbocker. This hardened steel bedframe creates an incredibly sturdy and durable base with six cushioned feet that protect your floor. As an economical bed frame option, The Rock™ Bed Frame is the perfect bed frame solution for any room of your home.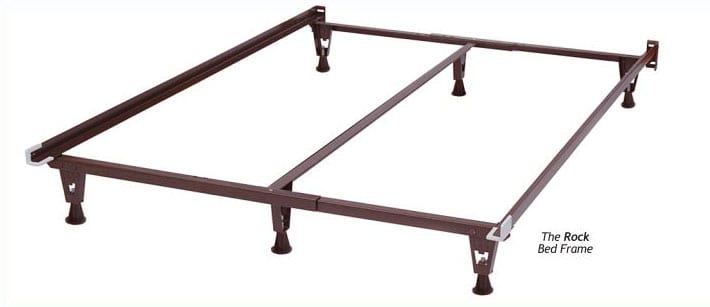 Total Support For Your Mattress Set
Your mattress set will only last if it is properly supported, which is why The Rock™ Bed Frame – Style #4650-G has riveted steel construction and six heavy-duty slides to support your weight. Simple to set up and easy to take apart, The Rock™ Bed Frame offers an incredible amount of support that you can take with you anywhere.
3-In-1 Design
Another thing that sets The Rock™ Bed Frame – Style #4650-G apart is the fact that you can adjust the frame to fit Twin, Full, and Queen sized mattress sets. Each section of The Rock™ can extend or telescope together, allowing you to move the bed frame to accommodate changing room needs.
Perfect for Hardwood Flooring
To keep your bed stable and to protect your flooring, The Rock™ contains tapered, cushioned feet that are perfect for tile or hardwood. Created to minimize pressure between your mattress frame and your bed, the contact points of The Rock™ won't leave behind damage.
Designed For Your Lifestyle
Unlike other bed frames, all Knickerbocker bed frames are designed to be completely silent to enable restful sleeping. The Rock™ Bed Frame has a streamlined, durable design, accommodating twin, full, and queen sized bedding.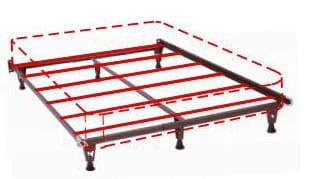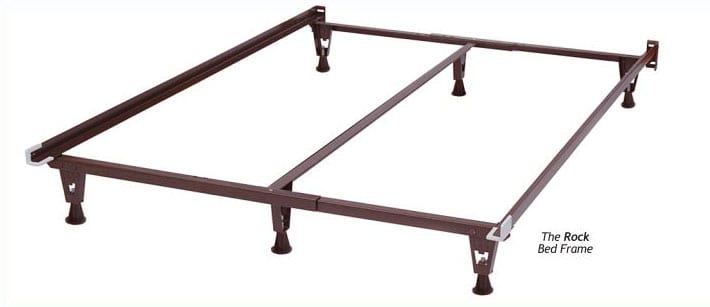 Superior Construction
One of the things that set Knickerbocker bed frames apart is their reinforced steel construction. Knickerbocker only uses recycled steel from the Jersey Shore Steel Company, rolling each piece and reinforcing the joinery carefully. In fact, the rail design Knickerbocker uses is patented and shown to be twice as durable as traditional iron bed frames.
Best Mattress: Your Source for Superior Knickerbocker Bed Frames
Best Mattress only partners with superior bedding, mattress, and frame suppliers, which is why they are proud to carry Knickerbocker bed frames. Knickerbocker is a family owned and operated bed frame business that has been in business for nearly a century, offering top-notch bed frames to homeowners, businesses, and hospitals worldwide. Known for their commitment to quality, Knickerbocker focuses on staying ahead of the curve and infusing all of the best technologies into their products. In addition to the The Rock™ Bed Frame, Best Mattress also carries several other Knickerbocker bed frames that are designed with comfort and convenience in mind. Stop by Best Mattress today to try out these incredible bed frames today.