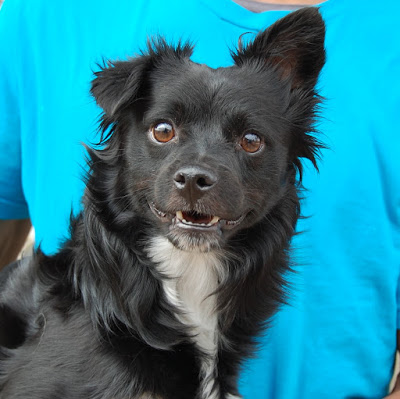 Yesterday, we had the opportunity to sponsor this adorable pup on KTNV's Pick of the Litter. Say hello to Von, a three-year-old mid-sized ball of kisses! Like all the pets we sponsor, Von will come with a washable Serta dog bed, which he already loves.
Von does have a few unique needs due to a collapsed trachea, a congenital condition. He can't wear a collar around the neck; instead he uses a harness. His new family will also have to keep watch for signs of labored breathing, and be careful about overexertion. But he is already housetrained and crate-trained, and is great with kids and other dogs!
If you have room in your home for Von, contact the Nevada SPCA today.