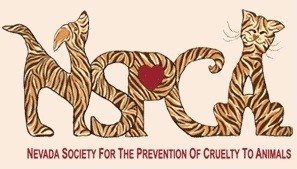 Best Mattress has teamed up with the Nevada Society for the Prevention of Cruelty to Animals (NSPCA) to help match you and your family to your new furry (or maybe not so furry) friend. The NSPCA is committed to helping find forever homes for their many adorable rescue animals, and so is Best Mattress.
In order to help the newest member of your family feel more comfortable in their new home, Best Mattress of Las Vegas provides a brand new cuddly bed for your pet with every adoption. The pet mattress includes a removable, washable cover so that you can always be sure your new friend is clean and well rested on a bed of luxury.
The NSPCA is a no-kill animal shelter with affordable adoption prices. Fees start as low as $2 for smaller animals such as fish, gerbils, hamsters, rabbits, etc. and can start at as little as $10 to adopt a dog. The prices are never higher than $40 for a young kitten and $100-$150 for a puppy. Fees are reduced for older animals and specialty animals (such as bonded pairs or special needs dogs).
Just recently, the NSPCA hosted their annual fundraiser event entitled "Animals In Wonderland." The event took place April 20th from 6-9 pm at the Casa de Shenandoah. For a mere $150/person, guests were treated to delicious desserts, wines, and a tea bar as they interacted with a few of the shelter's adoptable furry friends. Additionally, the shelter hosted a silent auction with fun prizes such as: brunch with JD Scott & Annalee Belle, a Michael Kors Watch, a Guess Purse,a Zak Bagans Personal Museum Sneak Peek, and more. If you missed this year's event, you can always visit the shelter to adopt an animal, donate to the shelter monetarily, or volunteering to socialize the animals.
If you're looking to add to your family with a cuddly creature, reach out to NSPCA today! Bring your entire family to ensure that the animal fits well with everyone, including small children and other pets. The shelter is open 10am-5pm on Fridays and Saturdays, 10am-4pm Monday through Thursday, and 10am-1pm on Sundays.