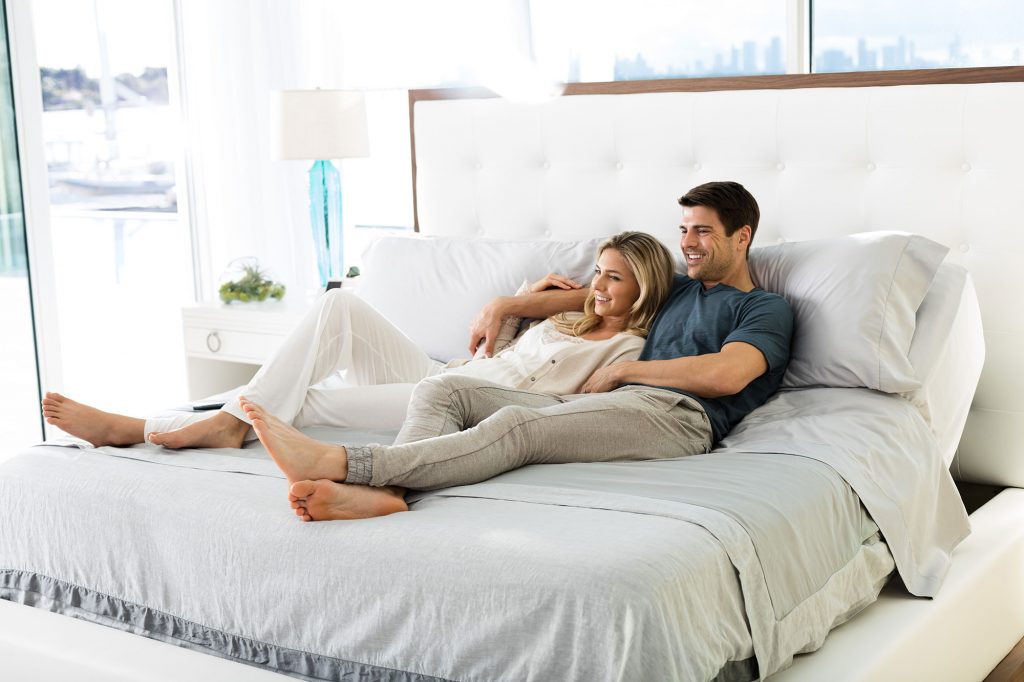 Adjustable bedframes are making a move out of the hospital and setting a new standard for in-home health, comfort, and luxury.  But there isn't just one best bedframe for everyone—each has unique advantages. Here are a few things to consider when choosing your perfect bed.
Ease of Use
Try out the controls before you make a purchase. If you're concerned about having an adjustable bed that's easy to use, make sure the bed you choose has controls that are intuitive so that you won't have to consult your user's guide each time you need to change the bed's position. Determine whether a wireless or a wired remote will best fit your needs.
Sleep surface
Just like traditional beds, adjustable beds come with a wide variety of mattress types. Do you prefer a conventional coil mattress? How about memory foam? Try several options before you buy so that you know what is most comfortable—and try them on adjustable bedframes so that you can experience how each mattress responds to movement.
Aesthetics
Your adjustable bed might provide relief from aches and pains, but it doesn't have to look like a hospital bed. With the sleek and simple styles offered by Serta and Beautyrest, finding an elegant adjustable bed is no challenge. Some even fit in existing bedframes. Consider what kind of design will give you the look you desire.
Warranty
Be sure to research the warranty on each component of your adjustable bed. An adjustable bed, unlike a traditional bed, has many moving parts, and each of them may be covered by a different warranty. You might also want to learn how much a service call costs for each manufacturer in case any part of your bed breaks down.
Extra features
Do you want a bed that can offer you a recommended setting for your situation and allow you to set and save totally custom positions? If so, many Serta adjustable foundation options will fit your needs. How about a bed that can read your sleep patterns and give you feedback on your breathing, heart rate, and motion via a smartphone app? If so, a Beautyrest SmartMotion base lets you retrieve your data at the tap of a finger. And both Serta and Beautyrest offer models that come with a massage feature that lets you choose your preferred intensity.
Of course, all these factors have to be weighed against price, so it's important to determine what your priorities are when shopping for an adjustable bedframe. In the market for an adjustable bed in Las Vegas? Best Mattress offers a wide range of adjustable bedframes so you're sure to find what you need. Find your nearest location and come try out our selection today!