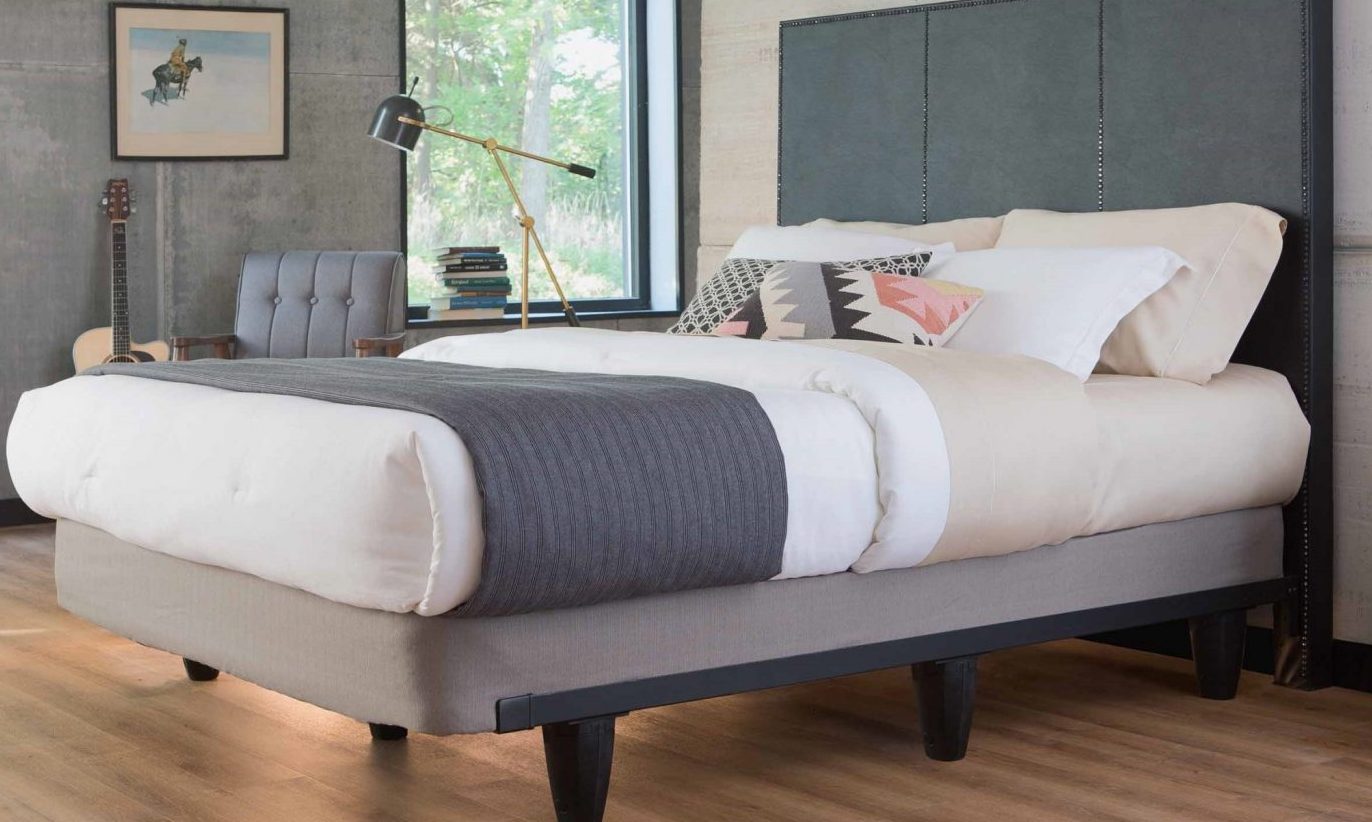 After you have invested in the perfect mattress set, you need a bed frame that can support those mattresses to keep them stable, secure, and comfortable. Best Mattress is proud to carry a wide variety of Knickerbocker bed frames.
The Knickerbocker Philosophy
Since its inception in 1919, Knickerbocker has been family-owned and operated. For over four generations, Knickerbocker has been committed to providing retailers across the world with superior mattress foundations, support systems, and even wooden beds made to last. Because of their commitment to quality, Knickerbocker frames are sold in some of the finest department stores across the United States. Here are just a few of the things that set Knickerbocker bed frames apart from their competitors.
Reinforced Steel Construction
Bed frames are only as good as the core support system, which is why Knickerbocker frames are truly a cut above the competition. At the heart of each Knickerbocker bed frame is incredibly durable, reinforced steel, carefully rolled, cut, and angled for superior strength and stability. In fact, the patented rail design used on Knickerbocker frames has been shown to be twice as strong as traditional iron bedframes, helping to keep mattresses stable. Also, since the steel used in Knickerbocker bedframes is completely recycled from Jersey Shore Steel Company, it helps to protect the environment and prevent waste.
Easy to Assemble
Knickerbocker bed frames are designed to be easy to assemble. Each section of the frame is designed to drop into place squarely without moving or flexing. Assembling a knickerbocker frame doesn't require any tools or fasteners, allowing owners to put their frames together safely, efficiently, and quickly.
Impressive Weight Capacity
Knickerbocker bed frames are engineered to be structurally sound and stable, with each leg supporting as much as 2,000 pounds. This incredible weight limit means that you won't have to worry about climbing into bed with your partner or letting the kids watch TV at the foot of your bed—your frame is strong enough to support the whole family.
Easy to Move
The legs of Knickerbocker bed frames are designed to glide across your flooring easily, making moving your bed much easier.
100% Made In America
Knickerbocker believes in keeping jobs within the United States, which is why all of their bed frames and products are made and manufactured in the USA. They are committed to maintaining a superior product by not importing inferior materials, and they believe in providing customers with reliable products.
Limited Lifetime Warranty
Because Knickerbocker frames are designed to last, they also come with a Limited Lifetime Warranty directly from the manufacturer. If your bed frame is defective or damaged upon arrival, Knickerbocker wants to make things right.
Visit Best Mattress to Explore Knickerbocker Bed Frames
It isn't always easy to choose bedding accessories, which is why Best Mattress offers an impressive array of brands and products, including Knickerbocker. If you are in the market for Las Vegas bed frames, visit a Best Mattress near you to see these innovative support systems. With convenient services such as same-day delivery and a 120-day sleep guarantee, Best Mattress takes the stress out of shopping.
All of the Knickerbocker Bed Frames are excellent. One particular bed frame by Knickerbocker that is the most unique is the enGauge™.
Knickerbocker enGauge™ Bed Frame

Assemble in Less than 1 Minute
The Knickerbocker enGauge™ Bed Frame is the easiest bed frame to assemble as it simply snaps into place, with no tools necessary. Simply line up the bars and snap them in. Assembly time takes less than a minute.
Strong and Secure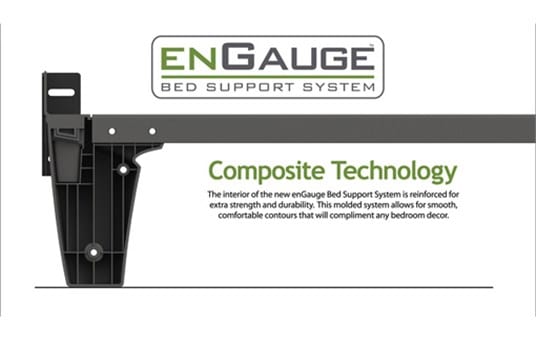 Don't let the snap-in-place system fool you, this bed frame can hold over 2500 lbs with injection-molded, fiberglass-infused resin for hardened strength. The bed frame is capable of supporting children, adults, or couples.
Smooth Contoured Legs
The smooth contoured legs prevent injury when walking around the bed, especially at night. They're also more aesthetically pleasing and protect your floor. Whether you have hardwood or carpet, the enGauge™ Bed Frame footing is gentle on the floor yet firmly supportive. The enGauge™ bed frame is also easy to clean and sanitize if needed because of its rounded edges.
For an aesthetic bed frame that's strong and supportive, yet quick and easy to assemble, the Knickerbocker enGauge™ Bed Frame is a preferred choice. Pick it up at any Best Mattress in Las Vegas and St. George or shop online.