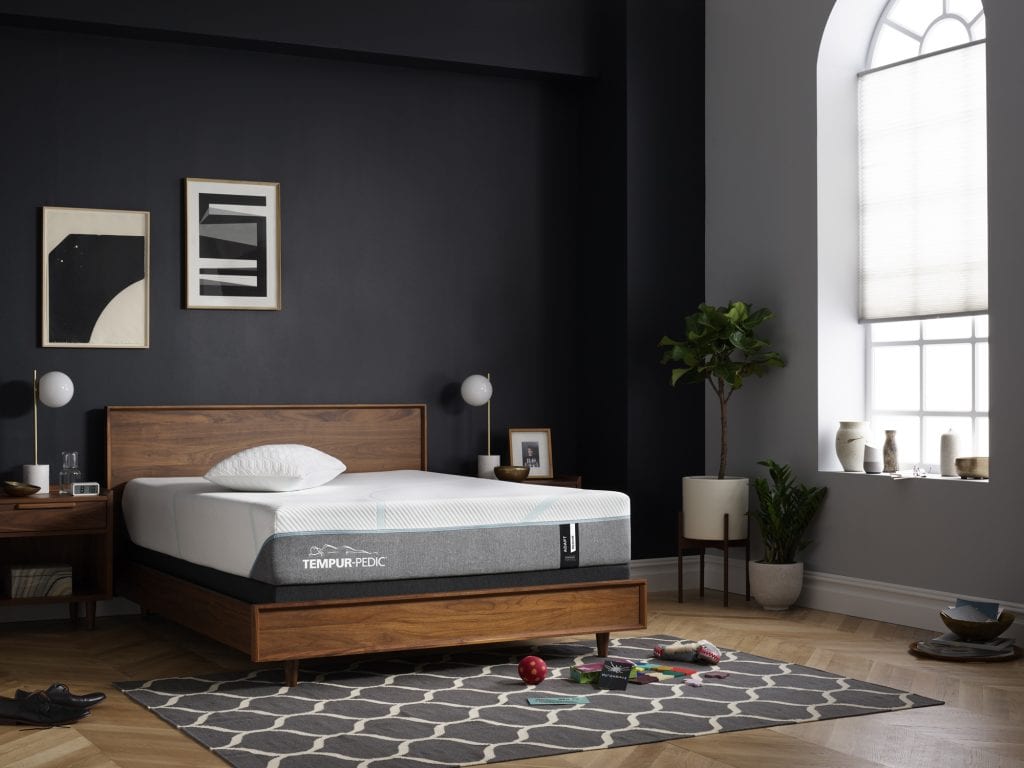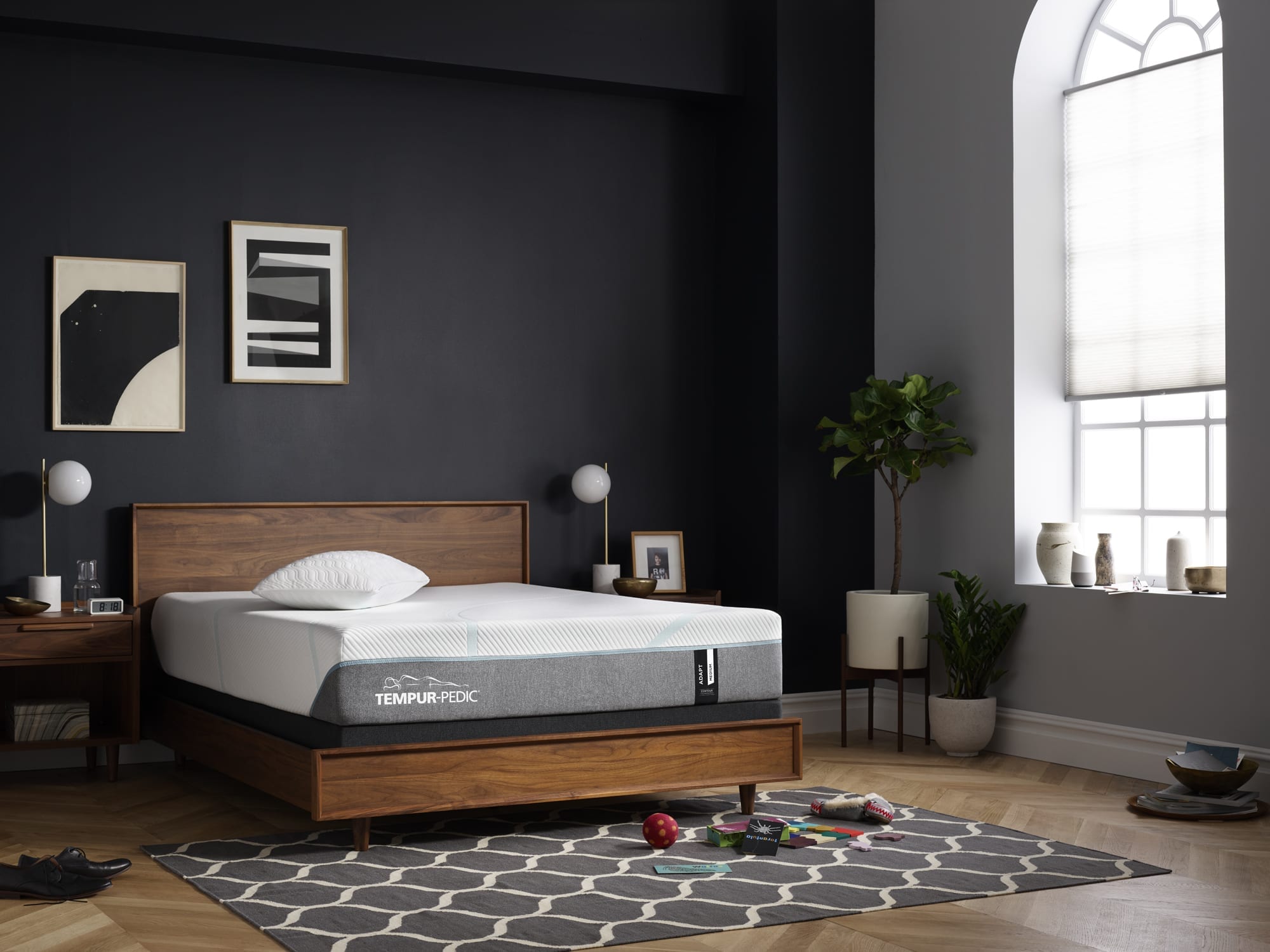 There are things in life that are made so much better with a bed. Breakfast, working, jumping— just to name a few. We all want to spend as much time as possible laying in bed when we have a comfortable mattress. With how many mattresses are in the market these days we all know that not every mattress is made equal. Many new technologies, cost, and convenience have flooded the mattress market in the past few years. Which can beg the question to many who are looking for a new mattress. In the over 20 years of being in the market, is a Tempur-pedic mattress still worth it?
It's a very important question to answer as the cost of a Tempur-pedic is higher than many memory foam bed in the box mattresses, and other off brand mattresses on the market. Many can be turned off by the price, but from the experience of thousands of customers all over the country, A Tempur-Pedic has been worth every cent! You have heard this many times while searching for the best mattress but it is a very important thing to realize. We spend over half of our lives on a mattress so you don't want to spent that time on a bed that is going to cause constant tossing and turning. Not to mention struggling to get restful sleep each night with our busy schedules.  Below we want to give you more information about a Tempur-pedic mattress so you can make a sound decision on which mattress is best for you.  And as always if you visit one our mattress stores our sleep experts can help you as well decide the mattress that will be ideal for your sleep style.
Tempur-Pedic Mattresses Are Designed To Last
Contrary to popular belief, a mattress is by no means a one-and-done purchase. Over a short amount of time there are many customers that can complain about a cheap mattresses that will start to sagging, and lose it's shape which can cause sleep problems after only a few months of buying it. Even some of the trendier beds-in-boxes have been criticized for staying in shape which means they lose their function in only a few years. But that isn't the case with the Tempur-Pedic mattress.
Our 120 Day Sleep Guarantee
If you have owned your mattress for longer than 30 days and you aren't happy with your set, Best Mattress is glad to exchange your mattress for 120 days from the date of purchase. Please see our full terms & conditions here.
Tempur-Pedic Mattresses Can Do Wonders For Achy Joints
Tempur-Pedic is proud of their history and use of their patented, unique TEMPUR material that was first developed by NASA. Since 1992 countless hours of additional research and development has turned this unique memory foam into the ideal mattress material for customers all over the United States. Because the TEMPUR material is able to adapt to the natural curves of your body while maintaining a consistent level of support across the entire bed, you'll see that you will no longer feel any pain at common pressure points on other mattresses. Which means a more comfortable experience through the entire night, which in turn gives you more restful sleep.
An example of the benefits of a tempur-pedic mattress is what many side sleeper's can experience. Many wake up in the middle of the night with a sharp pain in their hips or shoulder. Side sleepers put a lot of pressure on sensitive joints which causes discomfort throughout the night making it harder to sleep. With a Tempur-Pedic mattress, however, side sleepers notice considerably less pain or none at all through the night. The same can't be said for a traditional spring mattress, air mattress, or cheap hotel bed.
Tempur-Pedic is particularly well-known for this pressure relief, and if you are looking for a softer mattress many customers enjoy a mattress from the Flex Collection. They provide plenty of cushion, without you feeling like you are "sinking" into the mattress. They also are great at keeping your spine alignment which helps to ensuring that you wake up feeling refreshed and ready for a new day.
Another popular collection is the Cloud Collection, which is one of the softest mattress lines that Tempur-Pedic offers. If you're a fan of a supremely soft and, dare we say, a good cuddling mattresses, these could work out for you.
Now if you are wanting to go for the latest and greatest Tempur-pedic mattress then you will want to go with a Tempur-LuxeAdapt. Tempur-pedic continues to innovate and find ways to improve their mattresses. The Tempur-LuxeAdapt utilizes the latest in memory foam technology, support, and cooling features to give you optimal sleep! Add an adjustable bed frame with one of these mattresses and you will never want to get out of bed again! Having the ability to adjust your sleeping position with an adjustable base can help prevent heart-burn, snoring, and back pain! You know you want to come into one of our local mattress stores to try out a new Tempur-LuxeAdapt today!
So, Is A Tempur-Pedic Worth It?
With all of this amazing technology and innovation you know that you're going to be getting an amazing sleep experience every night. But ultimately, it's difficult for many to ignore the fact that a Tempur-Pedic mattress is going to be more expensive than many of the popular bed-in-a-box brands like Leesa, Casper, and Purple that have come into the market. We know that many of us work on a budget to ensure we can stay on the top of bills and many of the things that life can throw at us.  That is why we offer financing options with no credit check at all of our stores.  Also Tempur-pedic offers a 72 month no interest financing option as well with up to $300 in-store credit. We want every customer that comes into our stores or shops on our site to have options available that makes a quality night sleep more affordable.
When considering which mattress is going to be best for your sleeping preferences a Tempur-Pedic should certainly be on your list. Thanks to its incredible durability, amazing pressure relief, and innvative technology. Many customers that come into our stores comment on how a lot of the bed-in-the-box mattresses they've tried, most of which are also entirely foam based, have never found any of them to be nearly as comfortable as a Tempur-Pedic!
Visit Your Nearest Best Mattress Store
We hope that we have been able to give you additional information to help you while you are making your decision on which mattress to buy.  It can be overwhelming with all of the different options that are out there, and we want you to know that our sleep experts are always available at our stores to provide additional expertise, insight, and recommendations. Visit your nearest Best Mattress Store today, or if you are ready to buy:
Purchase A Tempur-Pedic Mattress Now Starting Around $2,499 Today!**
**Prices are accurate at the time this article was published, but may change over time.