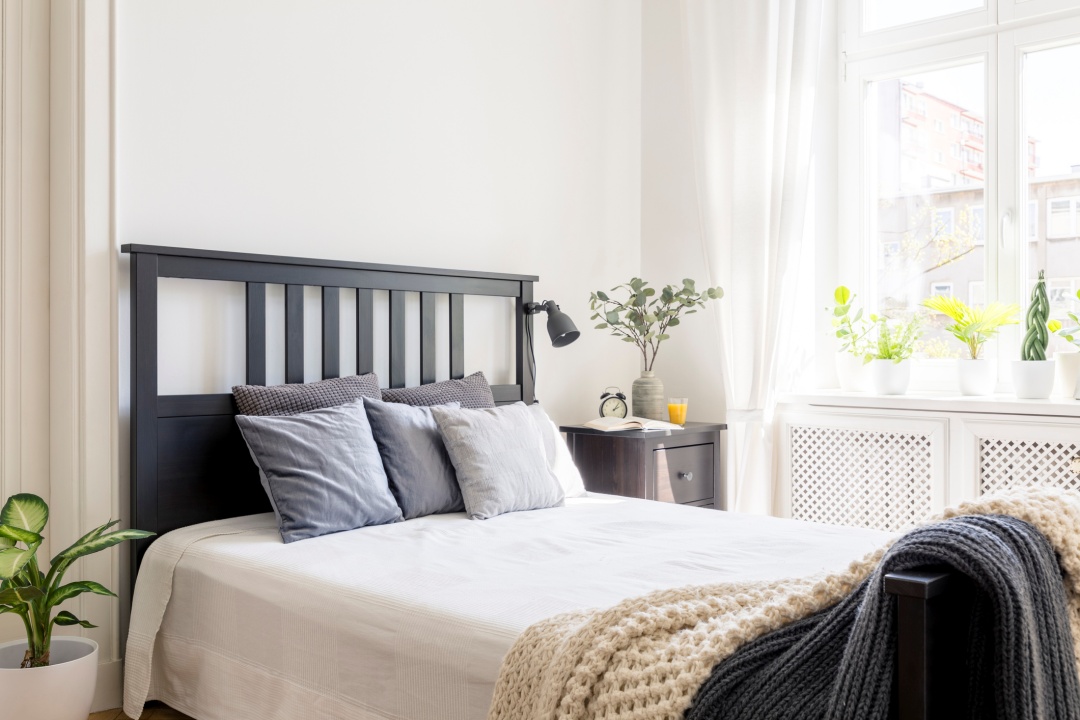 Do you have a bedroom in your home that is so small it makes you feel a little claustrophobic? Even though you may live in an apartment or house with small bedrooms, there are practical things you can do to make a small bedroom feel more spacious. Here are a few tips on creating an illusion of extra space for small bedrooms, which can be more affordable than buying a whole new house.
Create Invisible Storage Spaces
There's often very little storage space in a small bedroom, so creating hidden storage areas like under a bed can help maximize the use of limited space. You can also buy a nightstand that has drawers for extra storage. Some people even replace bedroom doors with ones that have a hidden bookcase on the back to maximize the use of space. Another trick for clever storage is to place a container behind a flatscreen TV in your room. You can also use floating shelves and install drawers on the walls to declutter the room, making it appear more spacious.
Use a Light Colored Paint for the Walls
By using a lighter tone of paint on the walls, you can increase the sense of space. Opt for pastels, lighter shades of blue, gray, yellow, or white rather than darker colors. Wallpaper isn't a great choice for small bedrooms as it can be overpowering unless it is light and simple.
You should also aim to complement this with lighter-colored bedding, linen, curtains, and rugs.
You can adopt this strategy throughout your house to make all the rooms appear extra spacious, and it's good to apply the same color theme throughout the home for consistency.
Add Extra Lights
Increasing the amount of light in a room also helps to make it look more expansive. You can add more light by replacing wall lights with hanging lights which help make low ceilings appear higher and also create a cozy atmosphere. Track lighting is another option that doesn't take up much space and can fit into recessed areas. Alternatively, you could increase the size or the number of windows in a room to let in more natural light.
Hang Some Mirrors
Mirrors create the illusion of having more space and bring in more light to a room. You can hang a mirror on the wall, over a dresser, use a cluster of small mirrors on a wall, or hang a mirror on a closet door to make your small bedroom feel more spacious.
Use Small Furniture to Decorate
Small bedrooms need to have furniture that is appropriately sized for the space in the room. For example, you could use a twin mattress rather than a full mattress in a smaller room to create more space. If you have a dresser or a chest in the room, try to use ones that are slim and are small enough to accommodate the room size as they shouldn't take up too much space.
Don't Clutter the Room with Furniture
Avoid having too much furniture in a small bedroom, as clutter can make a room look crowded and small. For example, you might not need two bedside tables.
Use Limited, but Bold Wall Art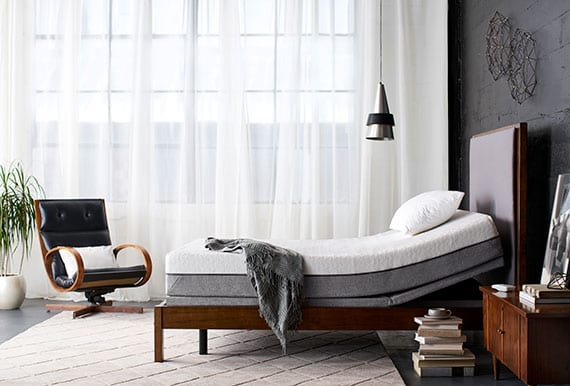 Small bedrooms shouldn't have too much art and decor hanging all over the walls as that's a sure way to make your room appear cramped. Instead, opt for a single bold artwork on the wall to create a focal point – often placed above the bed.
Choose a Low Bed
Having a mattress with a low bed frame or a futon also helps make a room feel larger by making the ceilings appear higher.
Best Mattress Can Help
We hope these tips and tricks help you make your small bedroom appear bigger. If you need help finding a bed that works for your small bedroom talk to our sleep experts at Best Mattress in Las Vegas and St. George.