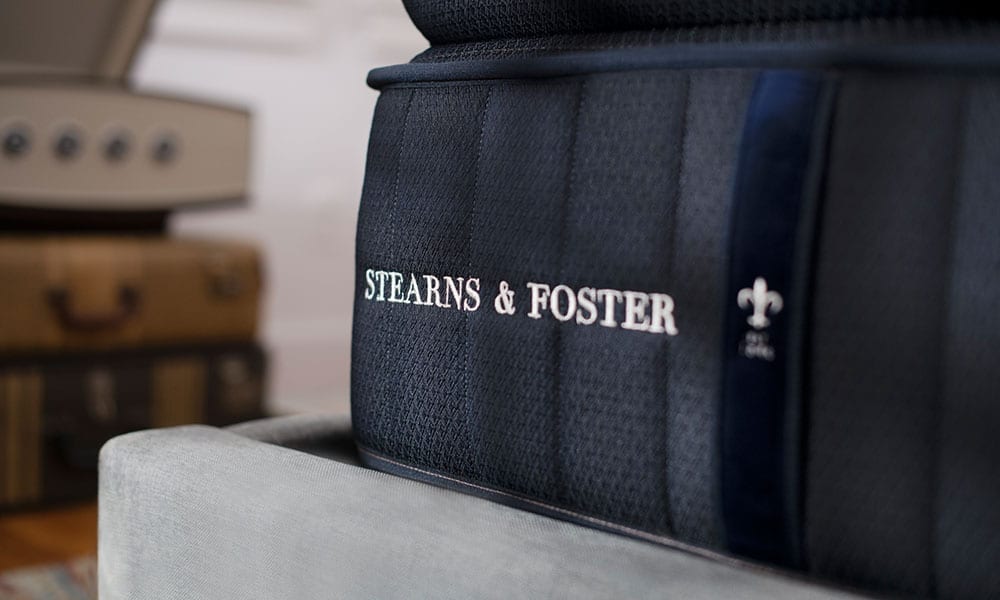 Stearns & Foster is one of the best luxury mattress brands available. Their hand-crafted hybrid mattresses are designed to look good and to provide the best night's sleep that you can have. If you're looking for a Stearns & Foster mattress in Las Vegas, we can help you here at Best Sleep. Of course, if you're going to invest in a quality mattress, you want to make sure that it really does deliver the luxury and the durability that it promises. Stearns & Foster have an excellent reputation, but what do they do to back it up? For anyone wondering how long a Stearns & Foster mattress will last, read on to find out what you can expect.
Stearns & Foster Mattress Construction
Stearns & Foster mattresses are made by Certified Master Craftsmen to guarantee their quality. They are handmade, with special details and finishing touches so that they look as good as they feel. Using breathable materials and the latest in mattress technology, they create their range of hand-layered mattresses. The company has more than 170 years of experience creating beautiful mattresses that provide the ultimate comfort, as well as timeless style.
Stearns & Foster Mattress Warranty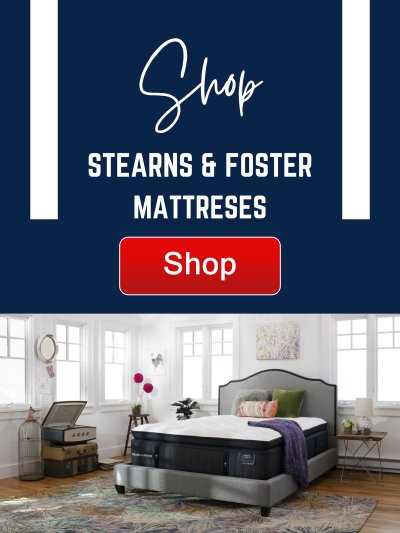 The average lifespan of a mattress is between 6 and 8 years. This might not seem like long, but it's at this point when you should consider replacing your mattress for many mattresses. However, Stearns & Foster mattresses come with a 10-year limited warranty. This means that if there are problems with your mattress during the first ten years of owning it, they may repair or replace the mattress.
As with most warranties, it doesn't cover all damage, but it does cover structural damage or broken components, squeaks or rattles, and sagging that is not associated with the improper use of the mattress. It's important to remember that a warranty doesn't usually cover any damage that could be your own fault.
Caring for a Stearns & Foster Mattress
Taking good care of a mattress will help it to last longer. Stearns & Foster mattresses offer durability, but the right care will protect them. The first way to ensure your mattress stays in good condition is by carrying it properly. At Best Sleep, we offer white-glove service for delivery, ensuring your mattress is carefully delivered. At least two people should carry the mattress and avoid bending it, although flexing it to move it should be fine. A mattress protector will help to keep it clean, and vacuuming it can be used to clean the mattress when necessary. Mild soap and water can be used carefully to clean any potential stains.
Visit a Stearns & Foster Retailer in Las Vegas
Find your Stearns & Foster mattress in Las Vegas when you visit your nearest Best Mattress store. Our sleep experts will give you the advice and assistance that you need to find the best mattress to improve your sleep. Take a look at our current offers to discover how you can save on the top-quality mattresses made by Stearns & Foster. Invest in one of their mattresses for a durable mattress that supports your sleep.