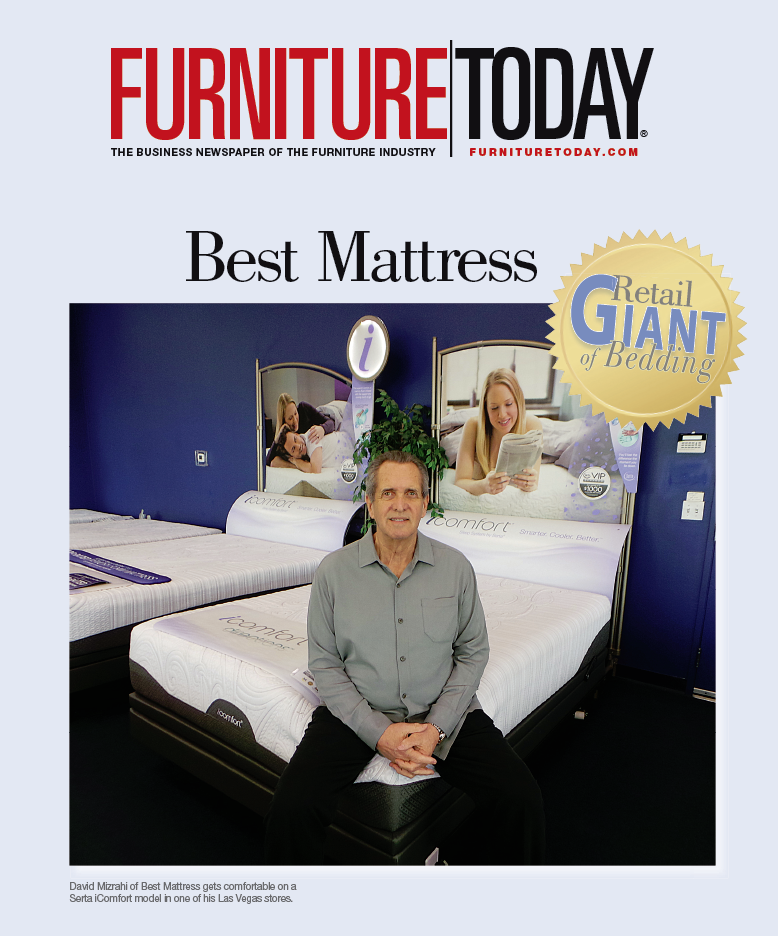 At Furniture/Today's 10th-annual Bedding Conference, Best Mattress was honored as a Retail Giant of Bedding, the only bedding sleep shop to receive that honor at this awards presentation. The newspaper, which has been reporting on the home furnishings business for 40 years, cited our broad selection, the knowledge of our sales team, and our commitment to our customers as the reasons for the award. According to David Perry, the mattress writer for Furniture/Today, "Best Mattress has some tough competition in its marketplace, but the retailer stands out with a savvy approach to the mattress business, one fueled by its experienced management team."
Other award recipients at this conference were furniture retailer Gardner-White of Michigan and another Michigan-based retailer, US-Mattress. Each of these successful companies has a business model widely different from ours, which Andrew Goss, executive vice president of marketing for Serta, calls "an indication of the strength and vitality of the mattress category." He continued to promise Serta's support for all its retail partners in the coming years.
We are pleased and honored to receive this recognition among our peers in the mattress industry. Without the support of our community, it wouldn't have been possible to reach the level of success we have achieved. Best Mattress is committed to continuing our focus on customer service and on providing a wide selection of the highest-quality mattresses and bedding available.