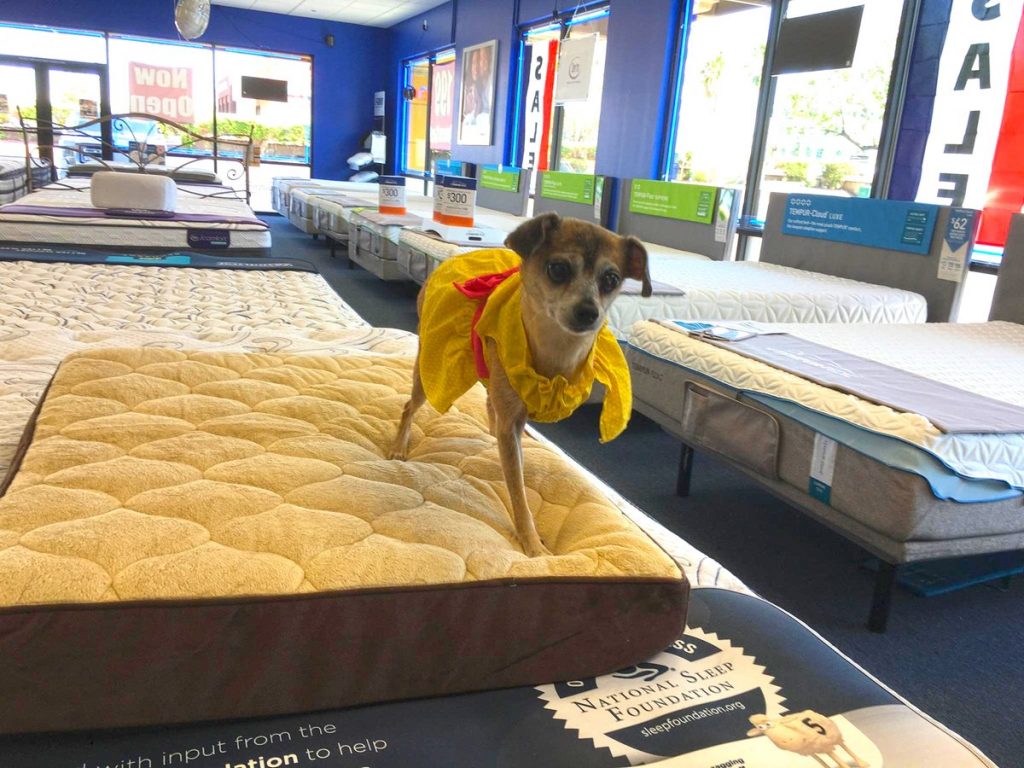 We were recently delighted to welcome this beautiful girl to one of our stores! Jazzy is a small, sweet girl who's never let a missing leg get in the way of making friends. Until recently, she has been living at the Nevada SPCA No-Kill Animal Sanctuary. But like many of the animals who are brought in to that shelter, Jazzy has recently found her forever home!
At Best Mattress, we're so happy to play a role in introducing pets to the families who will love them with all their hearts. Make sure to watch our sponsored Pick of the Litter segment on KTNV. Every dog adopted through this program will be given a free top-of-the-line pet bed to ease their transition into a new home.
If there's a little extra space in your home and your heart, check out the Nevada SPCA website to find the pet who will love you forever!