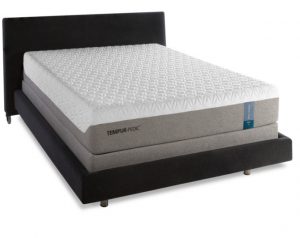 If you are like most people, there might come a day when you decide it is time to upgrade your mattress. Instead of opting for another Full or Queen size bed, you might be thinking about taking the plunge and investing in a King size mattress from Best Mattress in Las Vegas. Although it might seem like a significant investment, there is a reason King-sized beds are a popular option for couples, singles, and anyone who wants to feel like royalty when they climb into bed for the night. Here are just a few reasons you should consider choosing a King size mattress.
More Space—For Everyone and Everything
The most obvious advantage of opting for a King sized mattress is the fact that they are significantly larger than Queen sized versions, coming in at 76 inches across instead of 60 inches for Queens. This additional 16-inches gives you the chance to stretch out and enjoy a little extra space—without disturbing your partner. In addition to being able to enjoy a lot of extra arm and legroom, this extra space comes in handy if you have children or pets who like to climb into bed with you. With a King size bed, you might be able to cuddle up with your spouse and kiddos to watch a family movie at night—instead of shoeing everyone off to their own rooms.
King-size beds are also a better option for people who like to have a lot of pillows around them as they sleep, or who rely on medical equipment throughout the night. For example, if you have a CPAP machine because of sleep apnea, the extra space in the bed gives you more room for your mask and tubing.
Easier to Change Positions
Because King size bed owners have extra room when they sleep, it is easier to change positions, which can help to alleviate a range of medical problems. For example, people who suffer from sleep disorders, arthritis, or chronic pain might find themselves tossing and turning a lot in bed, and if the mattress is small, all that movement can be incredibly frustrating to your partner. Fortunately, King size beds are large enough to let you shift positions easily, even if you flail your arms or legs a little in the process.   
Variety of Styles Available
King size beds are such a popular option that mattress and bedding manufacturers have flooded the market with an incredible variety of products, making it easy to find everything from adjustable bedframes for King size mattresses to duvet covers and pillows designed to fit your bed.
When you are ready to start shopping for your dream mattress, visit Best Mattress today. With no-pressure showrooms and incredibly convenient delivery service, you can upgrade your mattress today.