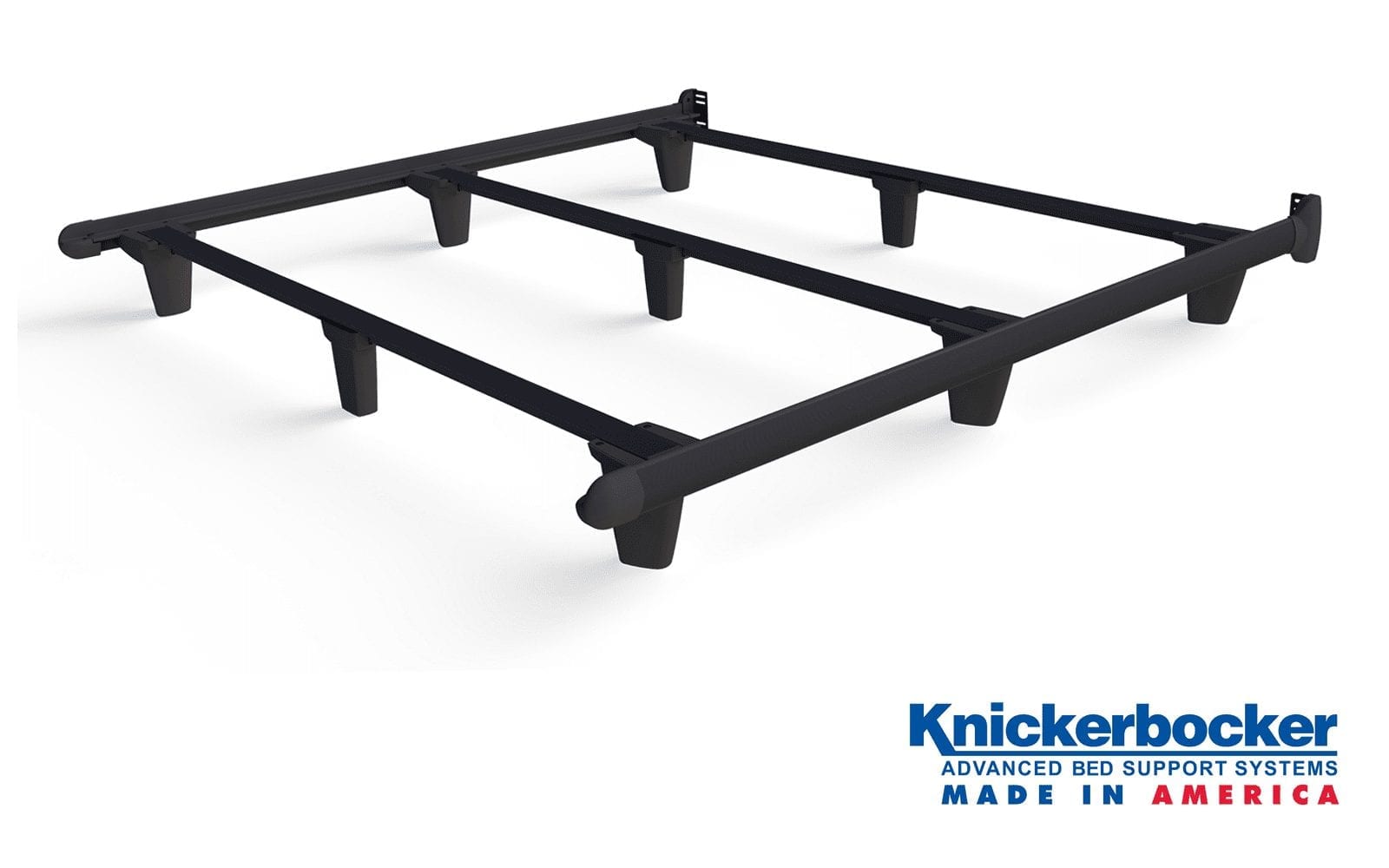 When you choose a bed, the mattress is the most significant consideration. You want to find something that is not only supportive but regulates your temperature too. 
A lot of people, however, give less consideration to their bed frame – the thing that holds the bedding in place. While a cheap bed frame in Las Vegas might tempt you to get out your pocketbook straight away, over the long-term, you're much better off with a premium knickerbocker bed frame.
What Is A Cheap Bed Frame?
Standard bed frames are primarily just supporting structures for your bed made of cheap materials. Some vendors make them out of welded metal, while others use wood. Mostly, they come in a range of fixed sizes, designed to be compatible with a variety of mattresses including king-size, queen-size, and single. 
The problem with these materials, though, is that they have a habit of failing you over time. You might have an incredible, high-quality mattress, but unless you pair it with a decent frame, you can wind up disappointed. 
Cheap bed frames are compelling. Often you can pick one up for less than $100 and get immediate results. Over time, though, it will eventually begin to let you down. Eventually, you'll wind up with cracks in the metal and chips in the wood. Furthermore, these frames might not provide you with adequate support once your head finally hits the sack – bad news if you have trouble sleeping. 
If you're looking for a quality bed frame, then Knickerbocker may serve you better. The company's products provide extra support and longevity, outlasting any cheap frame or pairing mattress. 
Knickerbocker originally designed their frames when they realized that customers wanted something both long-lasting and stylish. Before they released their products, there was nothing for consumers in this category – you either went heavy-duty or designer. That was it!
Knickerbocker's new frames are a better investment than a cheap, knock-off alternative: here's why. 
They Offer A Sleek Design
Knickerbocker's designs are different from the vast majority of bed frames out there. The bed frame is mostly flat on the ground, only a few inches high, providing support for the thick mattress you place on top. It has a sleek design and looks very understated, no matter where you put it. You don't have to worry about your decor choices in the future. You can select a Knickerbocker frame today, and it'll continue to serve you well for years to come without clashing. They are entirely unobtrusive. 
They Are Made Of Patented, Reinforced Steel
Most vendors make cheap bed frames of plywood. Sure – they are inexpensive, but over the long run, you eventually find yourself running into trouble. The most significant issues are cracks in the frame or problems with the supporting struts. 
With the Knickerbocker, that's not an issue. They make their frames of solid rolled recycled steel from the Jersey Shore Steel Company, meaning that it will last for decades, if not hundreds of years. Furthermore, because of their all-metal construction, they never creak, even under extreme loads. Research shows that steel frames are up to twice as sturdy as comparable iron alternatives. 
They Keep Your Flooring Safe
Steel construction is excellent from a longevity standpoint, but many homeowners worry that placing a heavy bed frame on their floors will scratch them, wrecking their home improvement investments. Knickerbocker, therefore, attaches its bedframes to low-friction legs made of a unique material that glides across both carpets and hard floors without leaving a mark. 
They Are Easy To Put Together
If you don't want to put your Knickerbocker frame together, you can always ask an expert to do it for you. But if you are somebody who revels in a bit of DIY, then you're in luck. Knickerbocker makes it comparatively easy to assemble the frame. Each part of the structure slides into place, meaning that you don't need niche tools. In most cases, you can carry the pieces to your bedroom and begin assembly immediately. 
Remember, the low-friction feet mean that it is easy to move your bed in the future, should you need to. 
Knickerbocker – A Better Investment Than A Cheap Bed Frame
Knickerbocker has been in the business of making high-quality bed frames for more than a century. In that time, the company has learned a great deal about how to create the most durable and reliable bed frames on the market. 
The company takes a highly innovative approach to construction. Right now, it makes its bed frames from recycled railroad steel – a material that had to cope with the weight of locomotives weighing more than one thousand tonnes. This uncompromising and innovative approach makes Knickerbocker frames an excellent investment. Once you have the steel bed frame in place, it is with you for life. 
You can buy four different types of Knickerbocker bed frames in the Las Vegas area. 
enGauge.

The enGauge is a value version of the emBrace, featuring robust construction and double angle cross rails made of high-quality carbon steel for zero flex and motion while you're in bed. 

Ultima Frame

. The Ultima Frame is Knickerbocker's compact, value offering, providing simple telescopic poles that allow you to adjust the dimensions as you put it together. It comes with the company's patented reinforced steel construction. 

The Rock

. The Rock is Knickerbocker's budget-level frame, offering all of the strength of the others, but at a more affordable price point. Just like the other products in Knickerbocker's lineup, it is also made of hardened steel. 
The purpose of this post was to make the case that buying a reliable Knickerbocker bed frame is a better option than purchasing a cheap alternative. While the upfront cost might be higher for products like the emBrace and enGauge, you will get many more years of use out of them. Knickerbocker makes these products last.