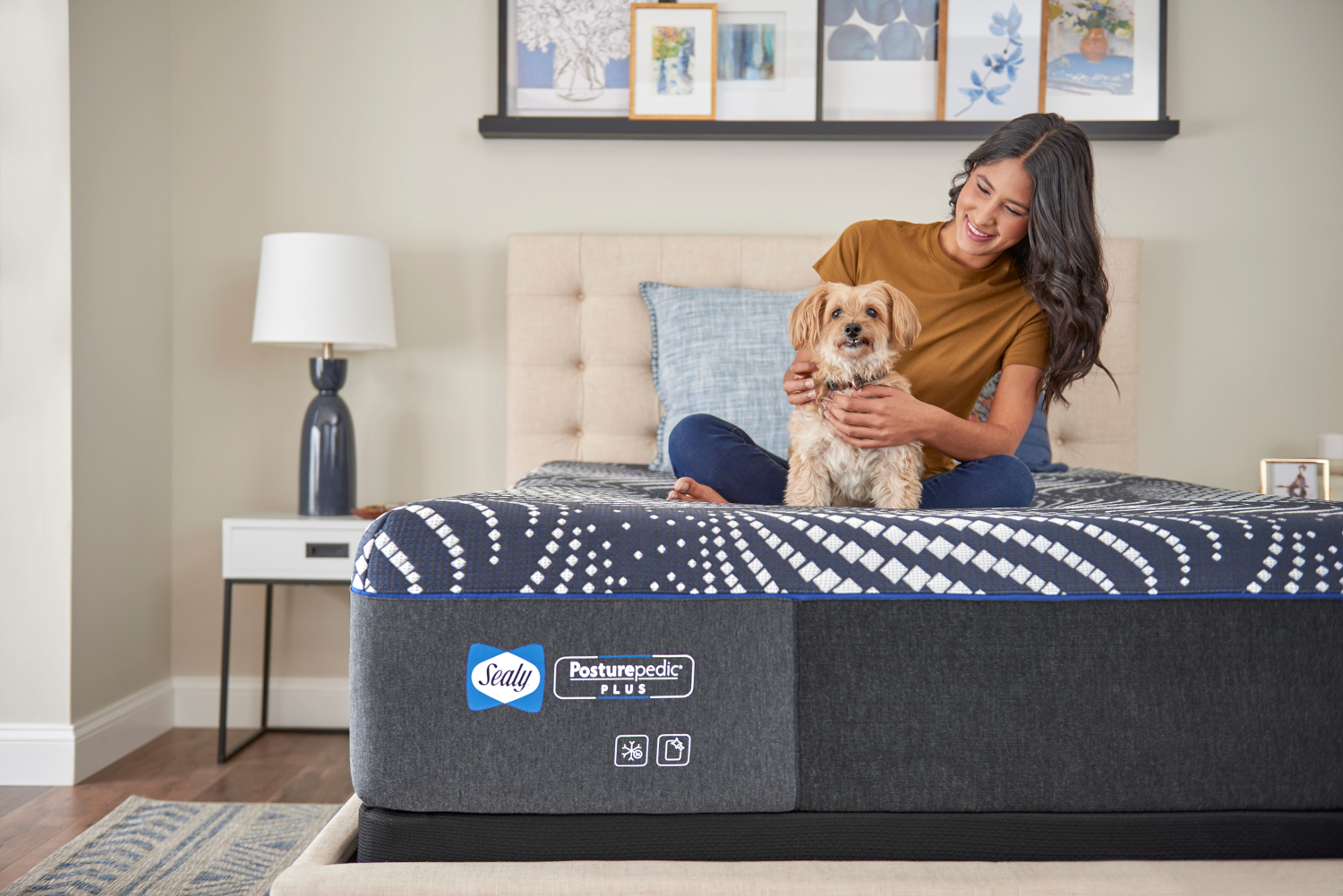 Are you on the hunt for the best hybrid mattress? Do you love the decadent softness of memory foam but crave the support of an innerspring bed? Hybrid mattresses are the best of both worlds! But with so many mattresses on the market, which one is the best for you?
Everyone has their personal preferences when it comes to most things, but especially when it comes to what makes a restful night.
So what makes a restful night for you?
If it's sleeping on a cloud-like surface with support in all the right places and total relaxation, you've come to the right place. The Sealy Posturepedic Plus Hybrid mattress lineup is where you belong.
Sealy Posturepedic Plus Hybrid Mattresses
What sets these mattresses apart from the rest? Glad you asked!
Cooling Foam
Each of the Sealy Posturepedic Plus Hybrid mattresses is made with layers of cooling foam. Each of these layers offers breathability with its soft, conforming memory gel foam. Take your pick from the Sealy Posturepedic Plus High Point Soft mattress to the Albany Medium Mattress with a medium feel.
Sealy Adaptive Foam
These hybrid mattresses all come with perfectly combined Sealy foams, specially designed to adapt to your body. You'll quickly find that these mattresses work to adequately distribute your weight evenly across the mattress. This provides you with less muscle tension which means fewer aches and pains.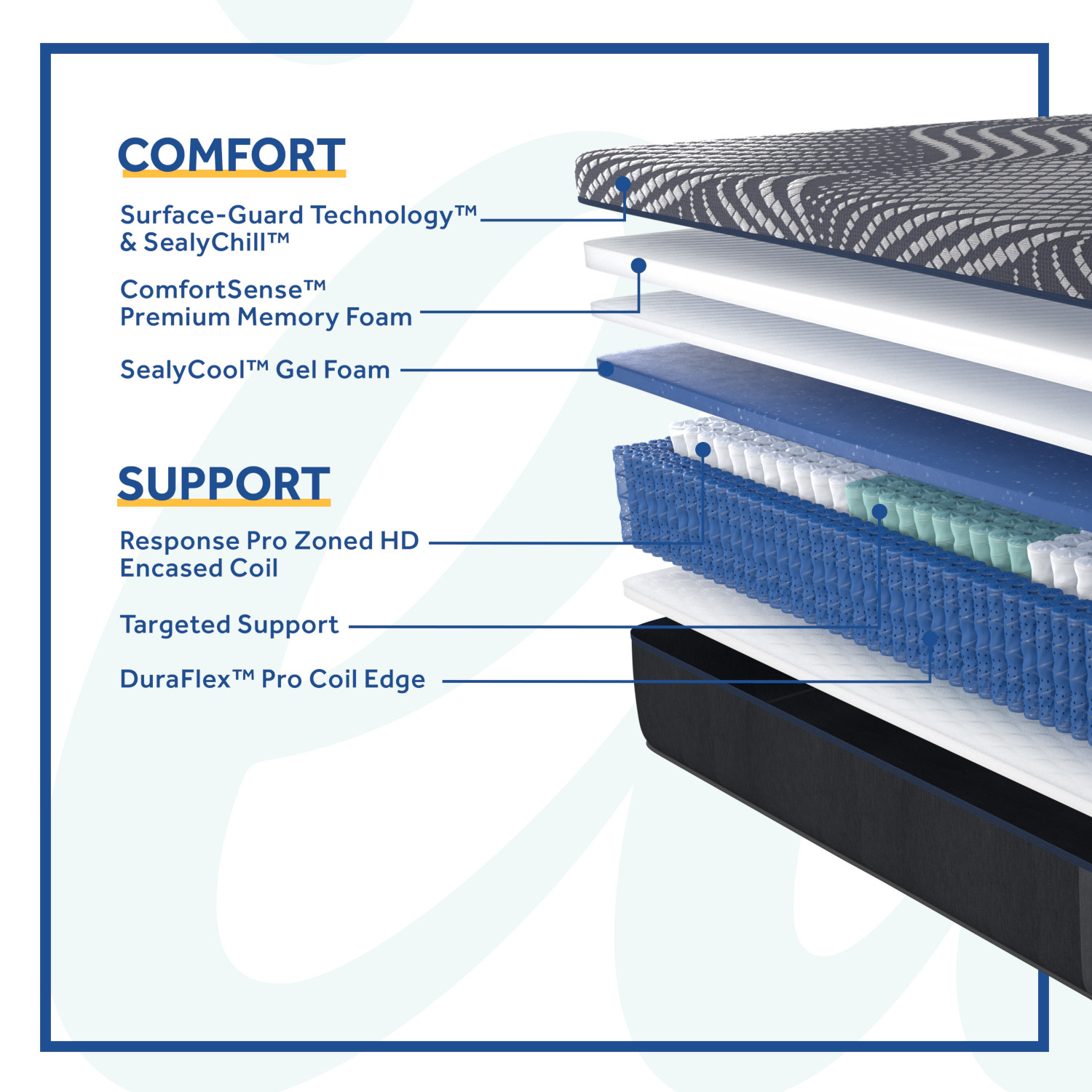 Cooling Gel Foam
The cooling gel foam layers conform to the shape of your body giving you out-of-this-world softness. As your body sinks into the layers of foam, the innerspring system provides the firm support your body has been craving.
Pocket Coil System
The coil technology in these mattresses is made of durable, densely packed springs. The individually wrapped coils help to absorb movement. Sleep better at night with less motion transfer from your partner.
Protective Mattress Cover
Rest easy knowing that your mattress is protected from staining, common allergens, and bacteria with a durable cover made for comfort and practicality. Feel the coolness beneath you from the cooling technology this cover offers. Relax on spun fibers so soft you'll think you died and went to heaven.
DuraFlex™ Pro Coil Edge System
Throw your legs over the side of the bed in the morning and sit on a firm, stable surface. The Duraflex Pro Coil Edge System provides an extended sleeping area, and better flexibility when paired with an adjustable base.
All the best features offer the best night's sleep, but it doesn't stop there. The best mattress on the market is the best mattress for you. The best mattress for you isn't going to be the best for the next person.
Take Your Pick from the Sealy Posturepedic Plus Hybrid Mattresses
One size doesn't fit all when it comes to mattresses. That's why Sealy offers variations of the Hybrid Plus mattresses. Take your pick of the softest premium foam to the highest coil count for the best support. Find your personal favorite and enjoy the best sleep of your life every night until forever.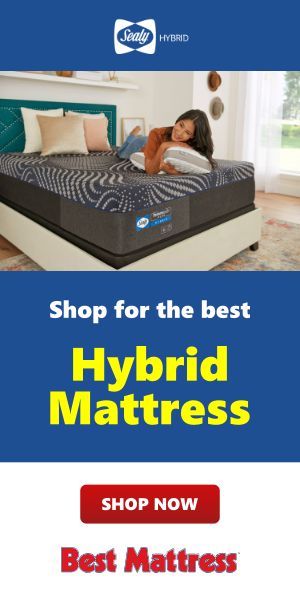 With so many extraordinary features to provide optimal comfort, you can be sure purchasing a Sealy Posturepedic Plus is a great investment. Sealy definitely knows how to check all the boxes when it comes to your sleep.
Sealy Offers Quality You Can Trust
All of Sealy's mattresses are designed to target pressure points, evenly disperse weight and ease tension. One of the first to embrace the Hybrid mattress, their use of innovative technology has brought them far. Founded by Daniel Haynes, Sealy has been providing its customers with exceptional mattresses for 130 years.
Who spends the most on researching and developing the latest technological finds in the mattress-making industry? Sealy does! Not only that, but their product testing goes above and beyond industry standards.
Consistently ranked ahead of its competitors, Sealy continues to gain the trust of its customers. If that wasn't enough of a reason to buy one of their mattresses, they also offer a 10-year limited warranty on your purchase.
Shop Best Mattress in Las Vegas
Best Mattress in Las Vegas is proud to carry the Sealy brand. Their mattresses are available for purchase both in-store and online. Shop Sealy Hybrid mattress today!