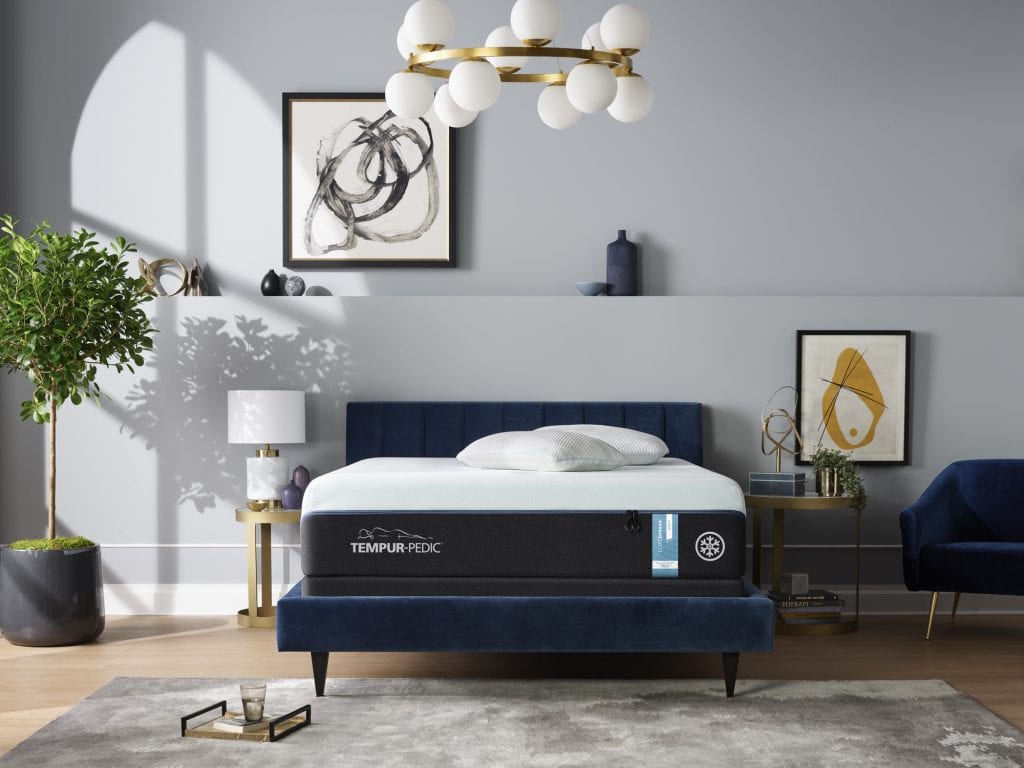 Did you know that everyone 1 in 3 adults doesn't get enough sleep every night?
With the stress of bills, work, financial struggles, and everything else that life piles on, getting enough sleep every night can be a struggle. It can be even more difficult to get the recommended amount of sleep every night if you are sleeping on an uncomfortable mattress.
If you are looking around to purchase a new queen mattress, you may be struggling to decide the best mattress option for you to invest in. Choosing the most comfortable mattress option can be challenging, especially if you are unable to go try out a mattress in-store.
That's why today, we've created this complete guide to help you understand how to choose the best queen size mattress. Keep reading to learn more!
How to Choose a Comfortable Mattress
There are three main types of Queen beds that you will find on the market. These are foam mattresses, innerspring mattresses, and adjustable mattresses. There isn't a "right" type of mattress to choose, as the type of mattress that you choose to invest in will depend on your sleeping habits.
Here's a closer look at how to choose the most comfortable mattress for your sleeping patterns.
Firm to Soft
If you like to sleep on your side, you may find that a softer queen mattress is a lot more comfortable for you to sleep on. However, stomach sleepers tend to find firm mattresses a lot more comfortable than a soft mattress. Individuals that sleep on their back find that a medium-firm mattress is the most comfortable option for them.
Temperature Control
If you live in a warmer climate or if you are somebody who tends to sleep 'hot', you'll want to invest your money into a temperature-controlled mattress. This is because a temperature-controlled mattress will disperse your body heat through the mattress so that you don't overheat and sweat during the night. This will leave you with a much more comfortable feeling mattress then if you were to invest in one that didn't have temperature control capabilities.
Layers
The layers in your mattress serve different functions. Some of the layers that make up a queen mattress are there to disperse heat to keep you cool at night as already mentioned. Sometimes there are a few layers that serve this purpose. Other layers provide cushion and support to cradle your body in the very best way to allow for optimum comfort. Then there are layers to absorbed movement so as to not disturb your partner. Lastly, there are layers that are there for structural support of the mattress itself and protective layers such as a fire-retardant layer.
All of these layers are made up of different materials because they serve a different purpose. Some of the most common materials that you can find in mattress layers include memory foam, latex, Polyurethane foam, natural fibers, micro-coils, and buckling column gel.
Styles of Queen Mattresses
Besides the standard queen size mattress, there are three other queen bed sizes to choose from.
One style is referred to as the Olympic queen mattress. Typically, the Olympic queen bed is 66 inches wide by 80 inches long, which is 6 inches wider than the standard size.
The California queen bed is 60 inches wide by 84 inches Long. This means that the California queen bed is 4 inches longer than a standard queen mattress, but it's the same width as the standard queen mattress.
Lastly, there is a split queen mattress. This size mattress is most commonly used for adjustable beds because your mattress is split into two separate parts. The mattresses are 30 inches wide by 80 inches long. However, the sizing of the split queen mattresses together is the same size as a standard queen mattress.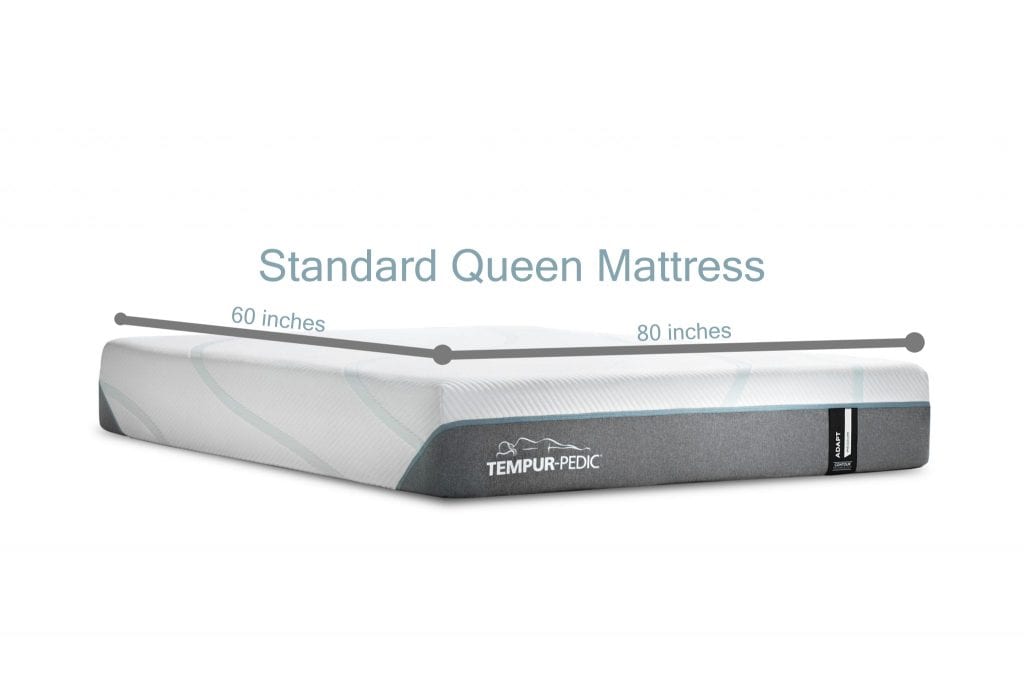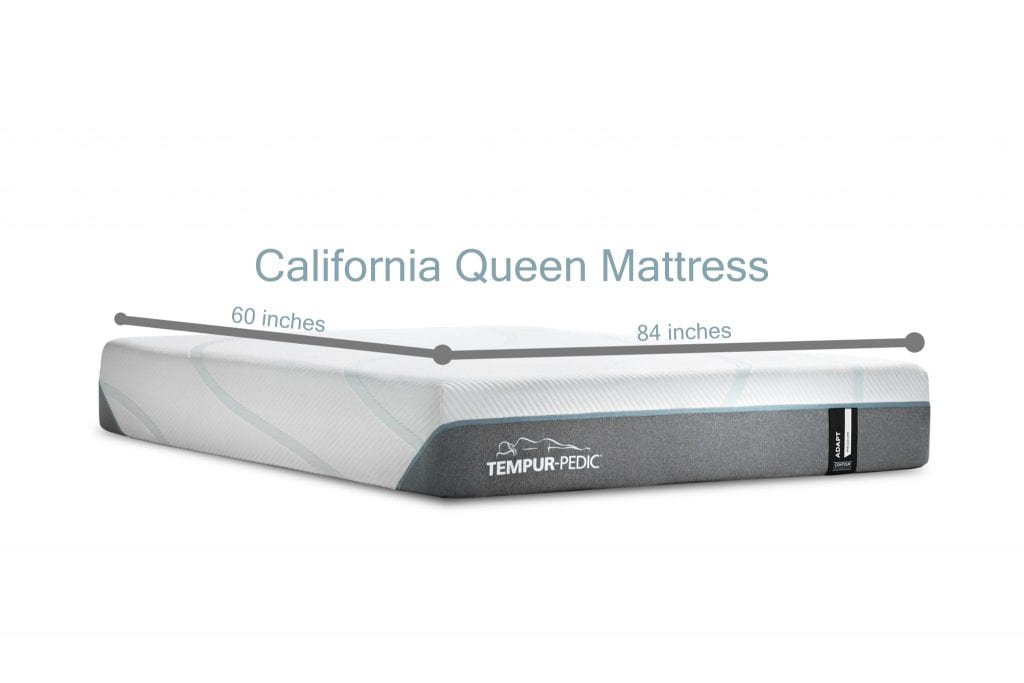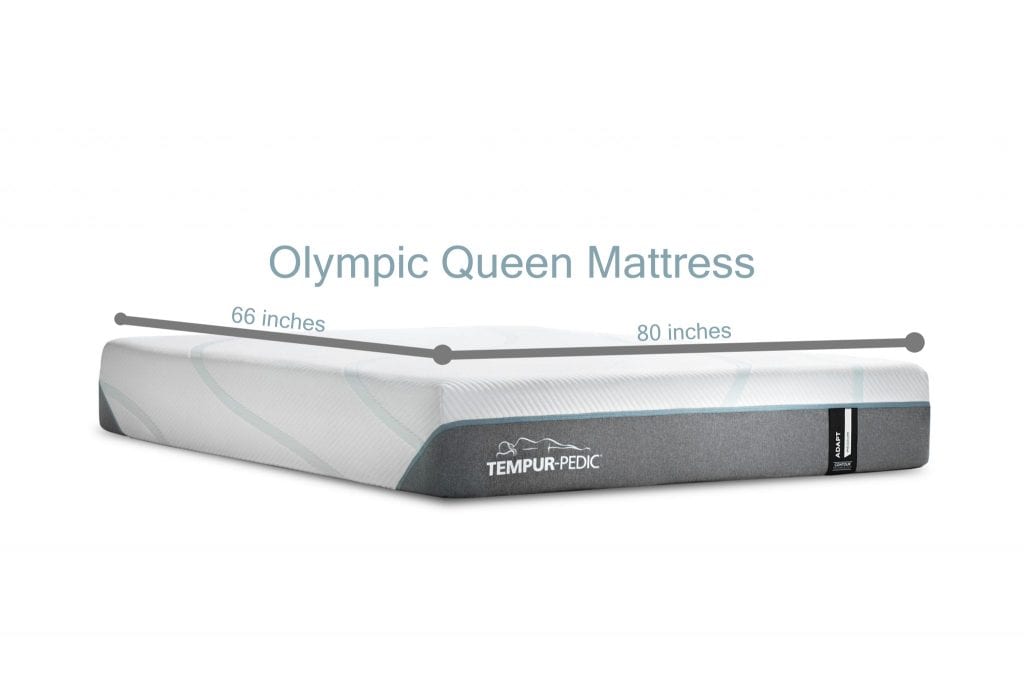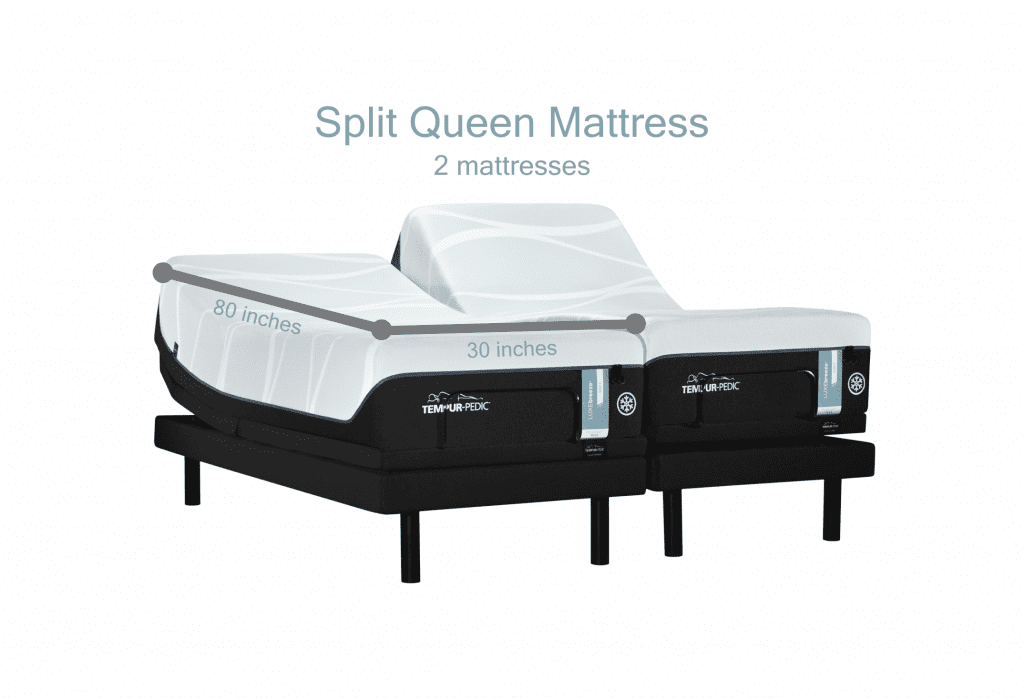 Research Mattress Durability
On average, a mattress should last you five to ten years. The durability of your mattress will depend on how often you flip your mattress and your weight.
You can take a look at the industry standards of a mattress before you invest in it. Comparing the standard industry ratings to the mattress that you're considering investing in will allow you to gauge the durability of your mattress.
Signs You Need A New Queen Mattress
If you're unsure if it's time for you to replace your current mattress, there are some warning signs that you should keep an eye out for to know that it's time to buy a new mattress.
Are you finding that you don't feel well-rested when you wake up? This may be a sign that you're tossing and turning too much during the night. Investing in a new mattress that's better suited for your sleeping style and body type will help cut down on how much you are moving around through the night.
Another sign that it's time for you to buy a new mattress is if you're waking up stiff and sore. The older your mattress gets, the less that it will be able to provide you with a proper amount of support. When this starts to happen, you'll find that you're waking up stiff and sore in your back, shoulders, and neck.
The Best Queen Mattress Brands
Choosing the right mattress isn't an easy decision. Investing in brands that are recognized for their high-quality mattresses is a great decision. This is because you can ensure that you invest in brands that develop mattresses that are well-known (and well-loved).
Some queen mattress brands you may want to consider investing in include:
Whether you're looking to invest in a mattress that is just for you or looking to share with a partner, a queen mattress from one of these companies is a great way to ensure that you'll get a great night's sleep!
Talk To A Mattress Expert
Investing in a new bed can be very stressful, but it doesn't have to be! If you're still struggling to decide what type of queen mattress you should invest in, it's time for you to talk to a mattress expert.
Our team of mattress experts are here to help you find the perfect mattress fit! Contact us today with any questions or concerns you have. Or you could shop our available inventory of affordable queen mattresses!