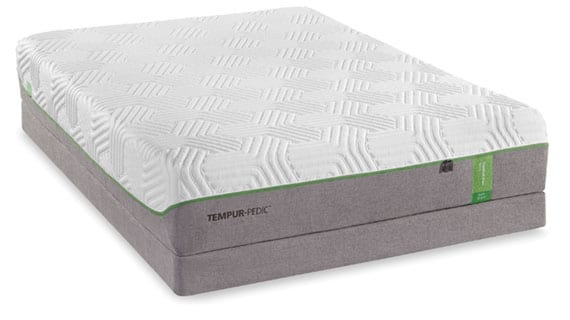 Introducing the Tempur-Flex Elite!
The Tempur-Flex Elite, by Tempur-pedic, is a mattress designed for those that are looking for an in-between mattress that isn't super firm but isn't super soft. The Flex line from Tempur-Pedic is made to be adaptive and responsive to your shape. It gives you the benefits of the TEMPUR® material and has a bit of a springy feel.
The firmness level is classified as two steps above soft, which is near the middle of the range of soft to firm. The Flex mattress line features a hybrid core that creates a traditional mattress feel. Plus, it also has layers of the Tempur-Pedic material on the top that create a support that cushions and adapts to your body.
Come see our Tempur-Pedic Mattresses
We are the largest Tempur-Pedic reseller in Las Vegas. We offer a wide range of models and lines from Tempur-Pedic. Which gives you many options to find the right mattress that fits your specific sleep preference.
Upgrade Your Mattress!
When is the last time you got a great night's sleep? Do you feel like waking up rested is elusive? Often, having an old mattress that is uncomfortable, lumpy, and sinking in can make it hard to get rested. If you wake up every morning drained, it can be hard to go through your day feeling happy and able to accomplish your many tasks. Best Mattress can help you find a better mattress that will be comfortable and to your ideal needs. This can greatly improve your quality of sleep which could have a positive impact on your life as a whole!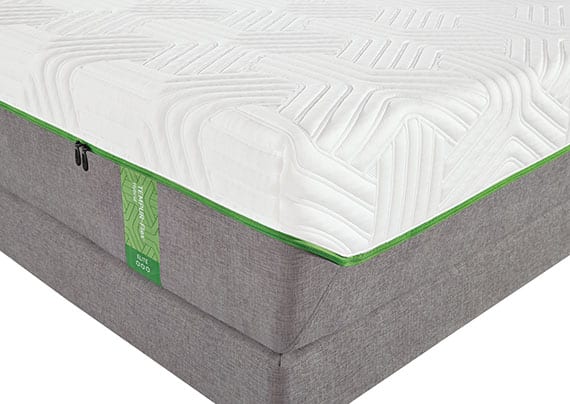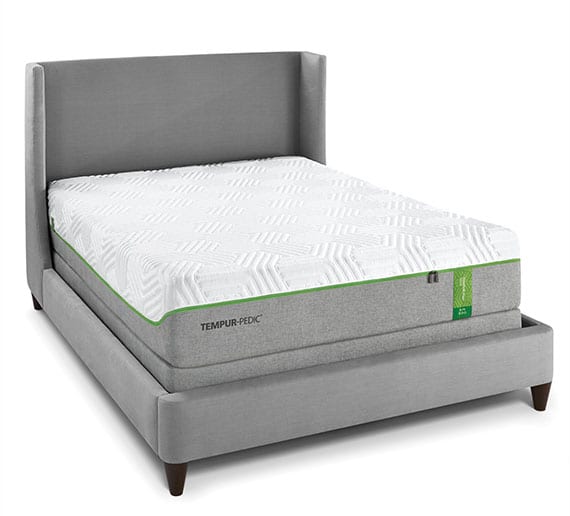 More Features of the Model:
The Tempur-Flex Elite specifically features the thickest layers of TEMPUR material along with dynamic support that sinks you into softness while also providing a high level of support and mobility.
Every Tempur-Pedic mattress, also has these features included:
– EasyRefresh® Top Cover: A removable soft cover that zips on and off. Making it easy to wash and keep the mattress clean.
– SmartClimate® System: This is a technology that wicks moisture away while you sleep. THe inner layer provides cool comfort that you can feel when you touch it.
The mattress features multiple layers for a great support and comfort. From top to bottom the layers are:
– Comfort Layer: This sits on the top and is extra-soft for ideal comfort.
– Response Later: This is made from material that creates a springy feel while providing support and distributing body weight.
– Dynamic Support Layer: This is made of dense, precision coils that work with the response layer to react to your body as you move.
– Base Layer: This acts as the foundation and helps disperse heat away from you. With all of these many features, you can trust you are getting a high quality mattress. If you want a mattress that provides support along with plush comfort, the Tempur-Flex Elite could be the perfect mattress for you.
Visit One of Our Stores To Get Started!
Please visit one of our stores to learn more about Tempur-Pedic, and the other amazing mattresses we offer. Best Mattress has more than 20 locations across Las Vegas, St. George, and Mesquite. If you are ready to get a good night's sleep, come on in, and we will work with you to find the mattress you are going to love!