Smartmotion 3.0
Adjustable Bedframes for the Modern Consumer
Forget about manual controls and confusing remotes. Today's adjustable bedframes are designed with the modern customer in mind, with sleek styling, integrated Bluetooth controls, and motors that transition sleepers into optimized positions silently.
The Smartmotion 3.0 adjustable bedframe is the most advanced adjustable base currently offered by Beautyrest, boasting a wide range of convenient, intuitive features. In addition to giving users the opportunity to adjust the height of their head or foot area with the touch of a button, the Smartmotion 3.0 bedframe also works in correspondence with Sleeptracker® technology to give users detailed information about their sleeping habits.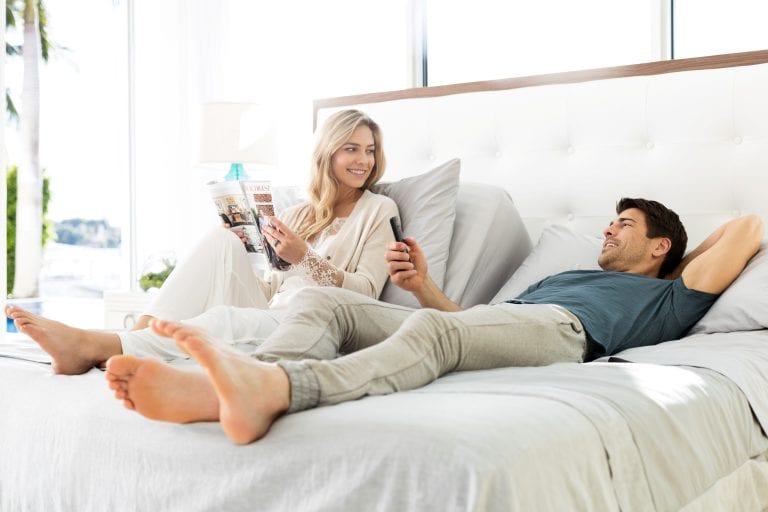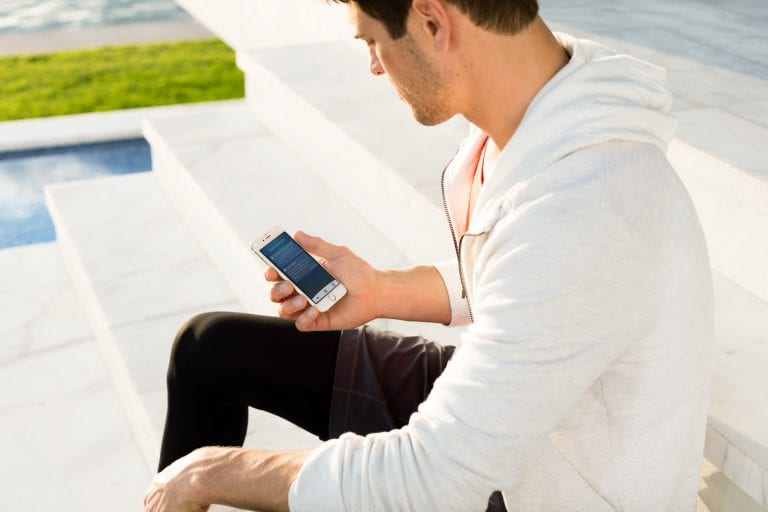 Features of the Smartmotion 3.0 Adjustable Bedframe
Sleeptracker® Technology
Using highly accurate biometric controls, Sleeptracker® technology monitors your breathing, heart rate, and body movements to analyze the quality of your sleep. The system can even tell whether you are experiencing light sleep or deep sleep, giving users key details about their rest. After activating these controls, owners can use the Sleeptracker® mobile phone or tablet application to access detailed sleep reports. Users can also take advantage of dynamic coaching controls, which offer tips for improving the quality of your sleep. The best part about using Sleeptracker® technology is that it doesn't require the user to wear any bulky equipment or wristbands. Instead, you can simply enjoy wonderful sleep and then analyze your sleep results in the morning.
Adjustable Bed Legs
Unlike some other varieties of adjustable bedframes, the Smartmotion 3.0 adjustable bed features adjustable bed legs that can be moved into 3, 5, and 8-inch heights. This offers owners the opportunity to move beds close to the floor to make it easier to enter and exit the bed, or allow for more under-bed storage if they need the space. The Smartmotion 3.0 bedframe is also platform mattress compatible.
Wireless Remote Control with Magnetic Holder
To make finding your remote easier than ever, the Smartmotion 3.0 adjustable bedframe comes along with a new-and-improved wireless remote control with a magnetic storage area.
Safety and Convenience Safeguards
To keep users safe, comfortable, and in control, the Smartmotion 3.0 adjustable bedframe has safety and convenience safeguards such as a one-button emergency stop, a battery backup system, and an automatic lowering function. The automatic lowering function is helpful in the event that power is lost as the user won't get stuck in an uncomfortable position. The battery backup system is designed to store user preferences, so that you won't have to reprogram your system if you ever lose power unexpectedly.
Four USB Charging Stations
Don't worry about fighting over that single wall outlet. The Smartmotion 3.0 adjustable bedframe contains four convenient USB charging stations under the head of the bed. These charging stations allow users on either side of the bed to plug in and charge cell phones or tablets easily—without fussing with adapters or extra cords.
Three Preset Memory Positions
Unlike other Smartmotion models, the Smartmotion 3.0 remote offers three preset memory positions. These preset memory buttons can be used to program in your favorite settings, making adjustments easy and fast.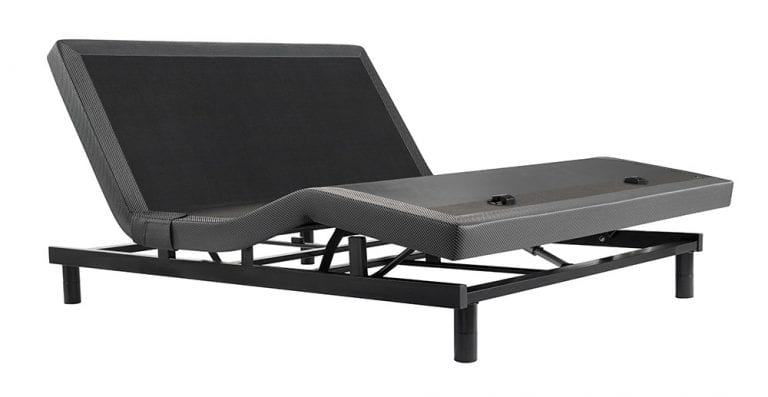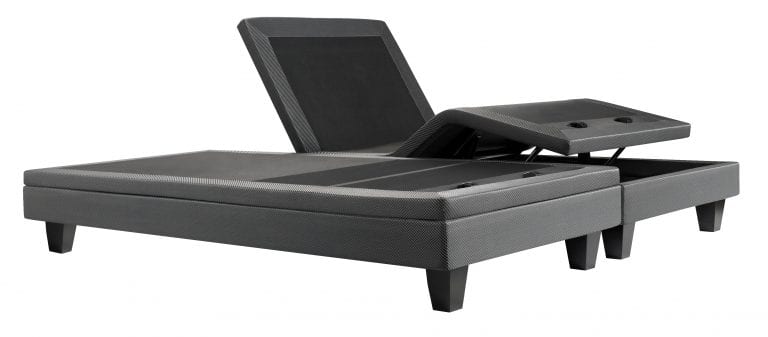 Snorerelief ™
Since snoring is often alleviated with a simple position change, the Smartmotion 3.0 is integrated with Snorerelief™ technology. The Snorerelief™ button allows users to lift their partner's head area slightly, making breathing easier and relieving snoring instantly.
6-Level Massage System
The Smartmotion 3.0 offers a 6-level massage system that controls the head and foot portions of the mattress. Users can drift off to sleep while enjoying a comforting neck or foot massage.
Weight Limit and Sizes Available
Available in Twin XL, Queen, and King sizes, the Smartmotion 3.0 has an 850-pound weight limit, perfect for individuals and couples alike. The king size is available with separately adjustable halves for even more flexibility.
For more information about the Smartmotion 3.0 Adjustable bedframe, visit a Best Mattress near you, and get the sleep experience you deserve.