Smartmotion 2.0
Adjustable Bases Just Got Smarter
These days, "smart" technology has transformed our lives, making it easier than ever to do everything from at-home banking to checking the latest stock prices. Why not take this incredible handheld technology and use it to improve the quality of your sleep?
In addition to allowing users to adjust the head and foot height of their bed with the touch of a button, the SmartMotion™ 2.0 base is integrated with Sleeptracker® technology to seamlessly monitor sleep patterns and help users to make adjustments. This accurate sleep tracking technology works by using biometric sensors to monitor your sleep and wake time, helping users to identify and resolve common sleeping challenges.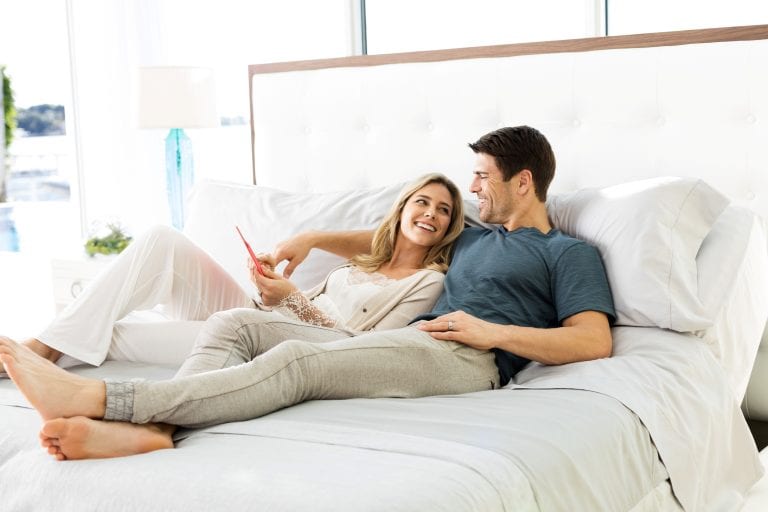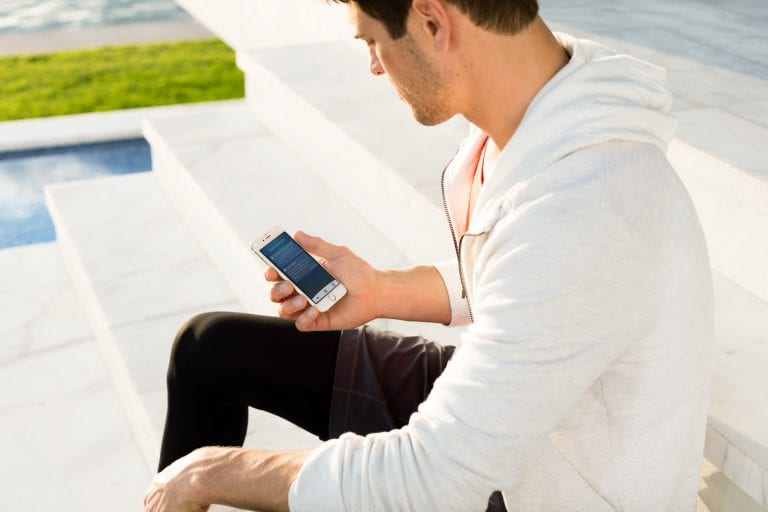 Features of the Smartmotion 2.0 Adjustable Bedframe
Sleeptracker® Technology
Forget about wearing that wristband– Sleeptracker® technology can monitor your breathing patterns, heart rate, and sleeping movements without any added equipment. Capable of tracking two sleepers independently, Sleeptracker® technology sends biometric data directly to the Sleeptracker® smartphone application, giving you easy access to reports and sleep suggestions. The Sleeptracker® application is also fitted with alarm controls, capable of waking you when you are most likely to feel refreshed and rested.
Adjustable Bed Legs
With adjustable bed legs that extend anywhere from four to eight inches, the Smartmotion 2.0 adjustable bedframe is perfect for people with changing needs. Users can move their bed closer to the ground if they have mobility problems, and people with storage requirements can raise the bedframe to allow for more under-bed storage space.
Compatible with Platform Beds
Smartmotion 2.0 bedframes are also compatible with platform beds, giving users the opportunity to utilize existing memory foam mattresses.
Wireless Remote Control with Pocket Holder
To make adjusting your bed and monitoring your sleep preferences easier, the Smartmotion 2.0 adjustable base comes with a convenient wireless remote. The remote also has a pocket holder, helping you to keep your remote accessible and close at hand.
Battery Backup and Heavy Weight Limit
The Smartmotion 2.0 adjustable base has a heavy 850-pound weight limit, easily accommodating couples or a single individual. The system also contains a battery backup system with an automatic lowering function, which means that your bed won't get stuck in place during a power outage.
Two Preset Memory Positions
Keep your favorite positions in easy reach by programming your very own preset positions! The Smartmotion 2.0 wireless remote control contains two programmable memory position presets, making it easy to get into your favorite reading or sleeping position.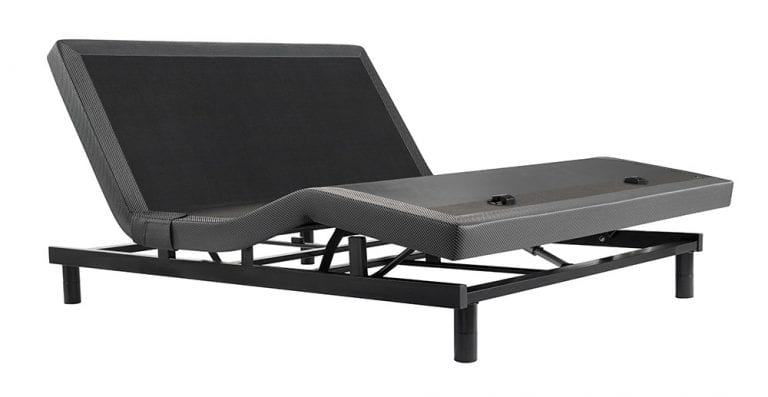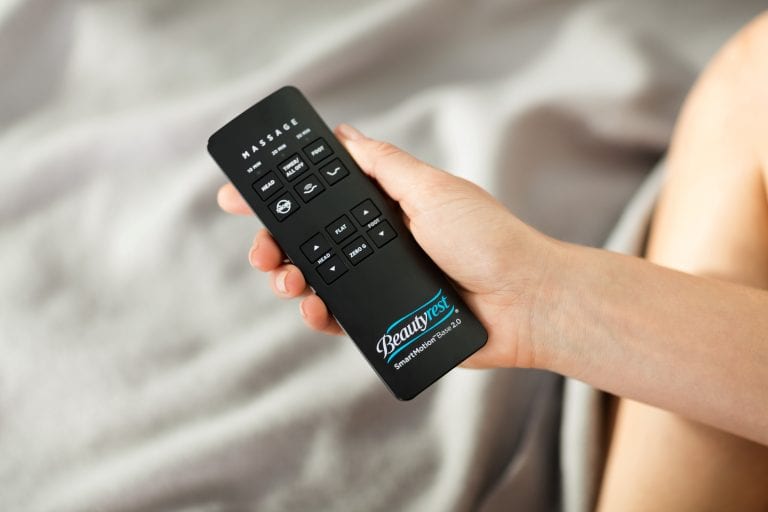 Snorerelief ™
Nobody likes to sleep next to someone with a snoring problem. To alleviate this all-too-common concern, the Smartmotion 2.0 bedframe offers a convenient Snorerelief ™ button. If your partner starts snoring, you can simply hit the Snorerelief ™ button to gently raise your partner's head, facilitating better breathing and eliminating snoring.
6-Level Massage System
At the end of a long day, what could be better enjoying a nice massage in the comfort of your own bed? The Smartmotion 2.0 bedframe offers a powerful 6-level massage system, soothing achy muscles and helping owners to drift peacefully off to sleep. The system also has sleep timers, so that you won't have to worry about waking up in the middle of the night with the massage system left on.
One Button Stop Feature
To keep people from being shifted into positions that aren't comfortable, the Smartmotion 2.0 adjustable bedframe remote control offers a one button stop feature. This feature is crucial for people who experience muscle cramps, mobility issues, or curious kids or grandchildren who like to push buttons unexpectedly.
If you want to start experiencing the best sleep of your life, visit a Best Mattress in your area today.