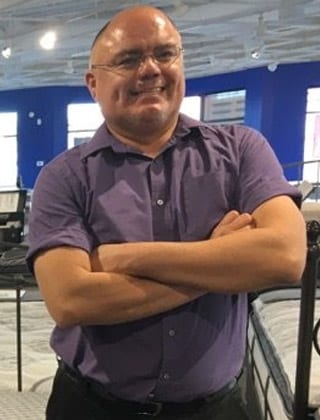 Meet the Manager
Javier is a fun-loving sales person with the knowledge of 3 sales people rolled into one! Visit this sleep expert that specializes in Serta, Simmons, Tempur-Pedic, & Five-Star brands. He knows all the details about Simmons products. Whether you are looking for a BeautyRest Black, Silver or Platinum, he is the guy. Serta's Perfect Sleeper & iComfort definitely fall within his expertise. He can pair any brand with the adjustable base of your dreams at a low price with all the protective accessories that make your sleep the best!
Because of our longstanding commitment to quality and customer service, Best Mattress has grown to encompass 22 locations throughout Nevada and Utah, including one location right here on Martin Luther King, Jr. Boulevard.
Here at Best Mattress, we only believe in carrying high-quality, durable products that will meet the needs of our customers. For this reason, we choose to work with mattress manufacturers with a reputation for high-end quality, such as Serta, Tempur-Pedic, and Beautyrest.
Also, because mattress accessories aren't always easy to find, we also offer products such as high-quality bedding, mattress bags, and even stain protectors for your mattresses. Our goal is to provide every customer with a mattress that will help them to sleep great at night, and the accessories to make their mattress last as long as possible.